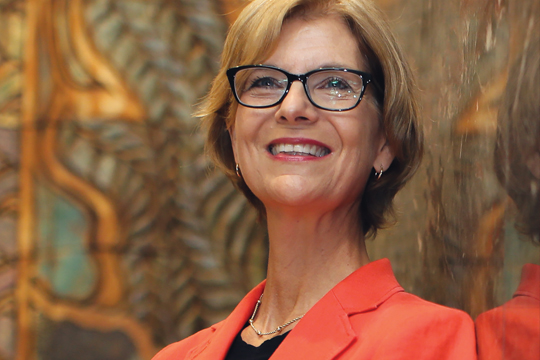 Isobel Mackenzie, the seniors advocate in British Columbia, has been an outspoken leader on several related issues. Credit: Adrian Lam
 
Federal Retirees is currently advocating for an independent seniors advocate in Alberta, and last year, the Association supported a private member's bill in Ontario to introduce a seniors advocate to the province.
You might be wondering, "Why a seniors advocate, when both of these provinces have seniors ministers, as does the federal government?" It's a fair question, but there are important differences between seniors advocates and seniors ministers. The short story is that one is there to serve public interests, and one is there to serve policy and political interests.
Seniors ministers — elected representatives who hold a seniors portfolio and a seat at the cabinet table — are akin to what used to be called ministers of state or junior ministers.
Traditionally, these ministers were not members of the cabinet, but held a role somewhere between that of a parliamentary secretary and a minister, and were focused on a specific file of importance for the government. A good example would be how in some jurisdictions, seniors ministers fall mainly under the focus of the health minister (though of course, a seniors minister would be expected to have involvement in other areas.)
Recently, at the federal level, the "minister of state" or "junior minister" monikers have been dropped and these folks are simply called ministers. They have a place in cabinet, usually have a lower profile, do not have a budget or a specific department staffed by public servants, and, administratively speaking, the scope of what they cover (and much of the budget to cover it) is part of another ministry and mandate. At the federal level, the seniors minister is part of Economic and Social Development Canada.
For most governments, the seniors portfolio is largely focused on health for a specific population (and, to be pragmatic about it, it's a population that votes). In some cases, governments consider the seniors population as a big stakeholder group when it comes to health, and it's worth having a form of representation for this stakeholder group at the cabinet table. For other governments, the seniors portfolio is seen as a complex, multifaceted file that needs to be co-ordinated across many departments, such as health, finance, social development, transport, urban planning, infrastructure, housing and so on. It is thus necessary to have someone co-ordinating these cross-ministry efforts for government commitments and mandates to be delivered.
In either case, upgrading the seniors file to a full minister and a separate department would result in fracturing (splitting parts of the health ministry into a smaller body) and duplication or overlap given that seniors have an interest in health, but aren't the sole users. Besides, seniors' concerns are about more than health alone.
It's clear that having a minister to deliver on the "seniors file" makes sense for governments — whether federal, provincial or territorial — and it can make sense for Canadians, too, if the minister has the latitude, clear mandate and the tools to deliver on policy objectives. A minister's office can co-ordinate efforts across departments, prioritize policies for this group, push the agenda at cabinet, and, of course, communicate policy efforts to the public.
A seniors advocate is a different type of position. In Canada, over the last decade, four provinces — British Columbia, New Brunswick, Newfoundland and Labrador, and until December 2019, Alberta — have established seniors advocates. These officials are typically appointed by the lieutenant governor or a minister, depending on the jurisdiction. Some seniors advocates are required by law to report to the assembly or the health minister on the advocates' mandate once a year. Others don't have mandatory reporting requirements, but may choose to do so anyway.
As with ministers, there are currently two basic models. One type of seniors advocate considers the seniors population as a vulnerable group with health issues. This model is best represented by the New Brunswick and former Alberta advocates.
The other model is represented best by the British Columbian model and to a lesser extent, the Newfoundland and Labrador model. These explicitly state that issues related to senior citizens have to be considered in terms of systemic intersectional issues and that these issues cannot be reduced only to health. In their respective legislation framing the position, they explicitly state that seniors are facing health issues, but also financial, transportation, personal care and housing issues.
Although only a few provinces have seniors advocates, there have been calls for the implementation of similar offices across the country, including in Saskatchewan and Ontario during 2020. A discussion about the necessity of having an independent body from government that advocates and reports on the best interests of seniors has been up in the air.
The main difference between a seniors minister and a seniors advocate is independence from government and industries involved in seniors housing, care and so on. Among seniors advocates, there are degrees of independence — the seniors advocate who is appointed by a lieutenant governor has more independence than the one appointed by a minister.
In either scenario, though, their independence is enshrined and significant outrage would be raised if the media were to learn that the advocate had been subject to political pressure to make a specific decision.
Ministers and advocates are not interchangeable roles — and if each of them is permitted to be effective, they can both have an important part to play in ensuring seniors-focused public policy is prioritized, and that seniors' best interests and needs are being served by government and private industry. Ministers deliver policies, strategies and frameworks on seniors issues, while seniors' advocates monitor and assess policies and program delivery, receive complaints, hold the government and industry accountable, help individuals navigate the system, conduct investigations, produce research, conduct consultations and report and make recommendations to advise governments.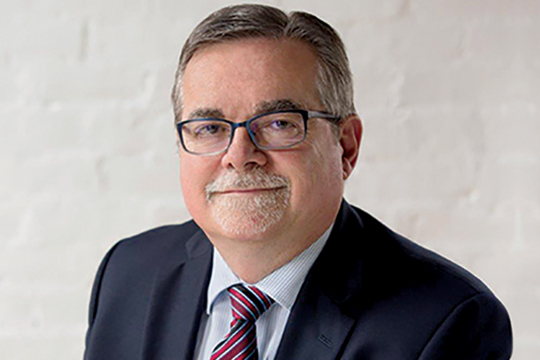 New Brunswick's Norman Bossé serves as an advocate for children, youth and seniors.
 
As the population ages, the role of seniors advocates will become more and more important. Governments at all levels will likely be reluctant to create offices of seniors' advocates.
Governments that like independent advocates or auditors monitoring their work, holding them accountable, shaming them when they fail and recommending changes are hard to find. The same could be said for health and social services industries related to seniors, such as private long-term care chains, employment agencies, food services and janitorial companies.
Chances are, the industries that need scrutiny can be expected to lead a strong lobby against the implementation of seniors advocates, especially if these advocates are given the power to summon testimony when investigating issues.
While having ministers for seniors on the federal and provincial level is desirable and signals commitment to dealing with the real issues facing older adults, programs and policies can be delivered without such ministers. And building a whole ministry for seniors doesn't make sense, given the nature of the file.
But with older adults making up almost 25 per cent of the population over the next 10 years, governments would be wise to ensure they're seen to be taking older adult policy seriously — and someone, namely seniors advocates, have to be there to hold governments and private business accountable.
Health issues and vulnerability do not define older adults. But if we've learned anything from COVID-19 and 18 months of lockdowns, it is that we cannot count on some private industries involved in older adult care — such as long-term care providers — to self-regulate, nor can we trust governments to make sure effective policies and programs designed for seniors are delivered with respect and high standards consistently from coast-to-coast-to-coast.
This article appeared in the fall 2021 issue of our in-house magazine, Sage. While you're here, why not download the full issue and peruse our back issues too?