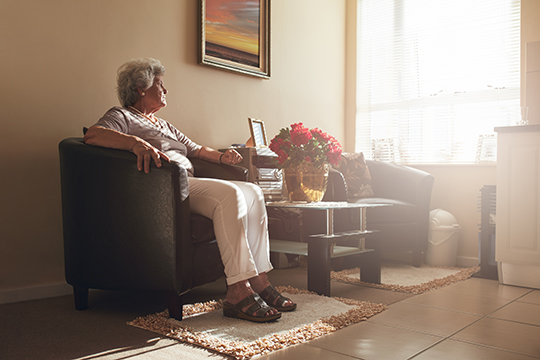 Following the conviction of Elizabeth Wettlaufer for murder, attempted murder and aggravated assault, committed while working as a registered nurse in long-term care, the province of Ontario established a public inquiry in August 2017.
The tragedy of these events caused fear, worry and distrust about the safety of long-term care for Ontarians, particularly among long-term care residents and their families, as well as those looking at long-term care for the future needs. 
The mandate of the inquiry was to review the events that led to the offences committed by Wettlaufer as well as the circumstances and contributing factors, including policies, procedures, practices, accountability and oversight mechanism and other matters to prevent similar tragedies.
After a two-year study, which included public hearings, the inquiry delivered its final four-volume report on July 31, 2019.
Calling attention to many systemic vulnerabilities and changes that are needed to our long-term care system, the inquiry significantly acknowledges that Wettlaufer's offences would not have been discovered if she had not confessed to her crimes. 
The report includes 91 recommendations, organized under four strategies to address prevention, awareness, deterrence and detection. It calls the long-term care system, "strained, but not broken" and directs recommendations to various stakeholders including the Ministry of Health and Long-term Care, long-term care homes, the College of Nurses of Ontario, and others.
The report also notes that many of the recommendations will "cost little or nothing to implement", and that what is required is a "willingness on the part of those who work in long-term care to accept that changes must be made to certain aspects of their work and, then, to embrace those changes."
Notable recommendations include:
A study conducted by the Ministry of Health and Long-term Care to determine adequate staffing levels, to be reported back by July 31, 2020
Funding to address additional staffing levels
Training for administrators, directors, and registered staff
Minimizing the use of agency nurses
Strengthening medication management systems and security
Education from the College of Nurses of Ontario about the possibility of intentional harm by healthcare providers
A more robust investigation process for by the Office of the Chief Coroner
In response to the report, the Ontario government stated it is committed to reviewing the recommendations and to providing new funding to support implementation.
The government will also submit a report on its implementation progress to the Ontario legislature by July 31, 2020.