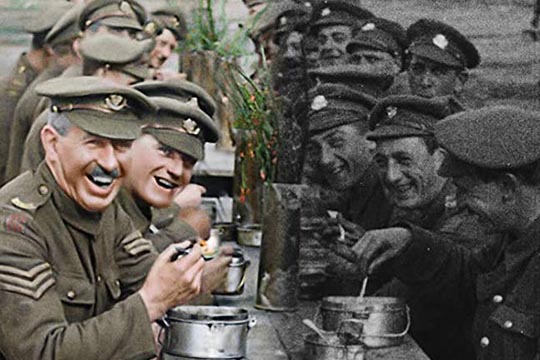 Peter Jackson's They Shall Not Grow Old allows the story of the First World War to be told by those who were there.
 
Using state-of-the-art technology and footage from the BBC and Imperial War Museum archives, filmmaker Peter Jackson has created an entirely unique, and powerful, 2018 documentary about the First World War. This film's story is not told with a narrator, but rather through the voices of the soldiers themselves, who discuss their feelings about the war, their daily life in the trenches and their dreams for the future. They Shall Not Grow Old is so much more than a straightforward digital restoration of archival materials; it is a transporting cinematic experience that reclaims the voices of veterans.
On the first day of Veterans' Week, Nov. 5, Federal Retirees members will receive a special email newsletter with instructions and login information to view this outstanding documentary for free. We encourage you to view it, together with those in your social bubble, and to take the time to honour the memories of those who fought to secure the freedom and peace we enjoy today as Canadians.
They Shall Not Grow Old will be available to watch until Nov. 30 at 12:00 a.m. EST. Multiple viewings are permitted and encouraged!