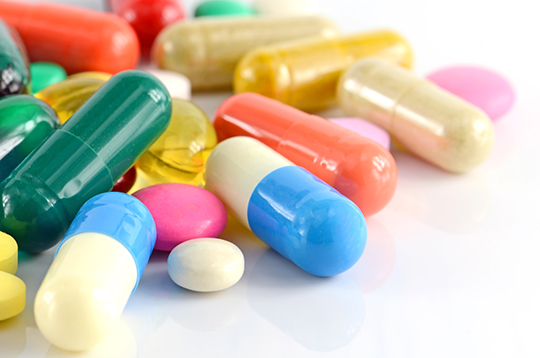 In March 2019, the Advisory Council presented its long-awaited interim report covering the Council's work to date on pharmacare, and providing initial recommendations.

The Advisory Council was established with the mandate to consult with stakeholders and consider recommendations on how to move Canada towards the implementation of national pharmacare.

The celebrations by pharmacare advocates immediately after the 2018 federal budget announcement were quickly quieted when the finance minister Bill Morneau, in remarks the next day, commented that pharmacare should deal with filling the gaps, instead of a universal program.

Since its implementation, the Advisory Council has engaged with stakeholders from across Canada, including provincial and territorial governments and Indigenous governments and organizations, as well has led roundtables, targeted engagement sessions, patient consultations and public townhall sessions.

The Council's main outreach to Canadians was an online engagement tool, which resulted in 150 written submissions, including one from Federal Retirees,  and 15,000 responses to its online questionnaire.

The Advisory Council says it heard "loud and clear" that the current system is not working. Too many Canadians cannot afford to fill the prescriptions they need, access to prescription drug varies depend on where you live in the country, and Canada's spending on pharmaceuticals is unsustainable.

There was more variation among stakeholders on how pharmacare should be implemented – whether it should be a model focused on the most expensive drugs, a "fill the gaps" approach to help those without insurance, or a single-payer model to cover every Canadian.

There was also variation about how to pay for it, although the Advisory Council notes most participants supported using Canada's progressive income tax system, also highlighting the savings expected with greater negotiating power under a national pharmacare plan.

The Advisory Council identified initial core principles for a successful implementation, "regardless of which specific approach is chosen".

According to the Council, national pharmacare must:
address financial and other barriers to access;
ensure coverage is portable and consistent across the country;
ensure a comprehensive, evidence-based formulary, with consideration for drugs for rare diseases;
design it in partnership with patients and citizens, as well as federal, provincial and territorial governments and Indigenous peoples; and,
include a pharmaceutical management system.

The Advisory Council also recommends "essential building blocks" for any national program, such as a national drug agency, a comprehensive, evidence -based national formulary and investments in drug data and information technology systems.

While highly anticipated, overall, the interim report falls flat. The issues addressed in the report are important, but these same issues have been repeated for decades.  At this point, we expected a better understanding of the implementation approach the Advisory Council was considering.

There are only a few short months left until spring when the final report with its recommendations is due. The expectation is that the Advisory Council will provide guidance on what the path forward for national pharamcare should look like, and Federal Retirees expect it to deliver on this mandate.