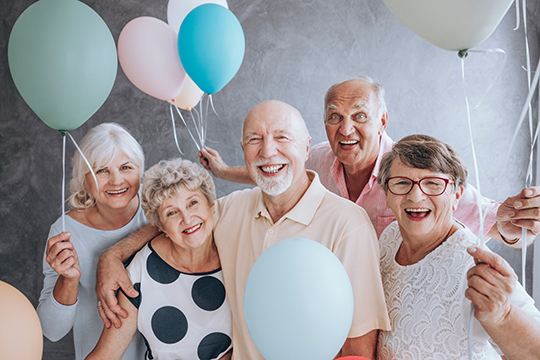 When the House of Commons rose in June 2019, Bill C-27 effectively died on the order paper.
In October 2016, the federal government introduced Bill C-27. This legislation would allow employers to change employee pension plans, even after they have retired. In response, the National Association of Federal Retirees, along with the Canadian Coalition for Retirement Security, launched the "Honour Your Promise" campaign.
What is Bill C-27? Learn more.
In the last federal election in 2015, Justin Trudeau clearly promised to Federal Retirees, in writing, that defined benefit plans "which have already been paid for by employees and pensioners, should not be retroactively changed into [target benefit plans]". The "Honour Your Promise" campaign asked the Prime Minister and the Finance Minister to keep their word. Over the course of the last three years, the campaign has delivered over 50,000 emails to Members of Parliament and the Finance Minister asking for this problematic legislation to be abandoned.
And it worked. The legislation fell silent and remained right where it started – at first reading, on the order paper. It never moved forward. When the House of Commons rose in June 2019, and with the call of this election, Bill C-27 effectively died.
On September 9, Federal Retirees hosted a special telephone town hall with representatives from all major parties to discuss retirement income security, among other election priorities. During this town hall, Liberal representative Greg Fergus (Member of Parliament for Hull-Aylmer) said, in response to a question regarding Bill C-27, "This bill [Bill C-27] is dead. Dead. Dead. Dead. […] A Liberal government would not present a bill like this in the future." (This quote has been translated from French.) All other parties participating on the call also promised that their parties would not pursue this type of legislation.
"Federal Retirees is pleased that Bill C-27 has effectively died with the call of this fall's election," said Jean-Guy Soulière, President of the National Association of Federal Retirees. "Despite receiving informal indications that the government was not interested in further pursuing the legislation, it's persistence on the order paper was troubling. We were also happy to hear that all parties have noted they would not introduce such legislation in the future."
While we are happy to celebrate Bill C-27's retirement, Federal Retirees remains vigilant on this file. Legislation and consultations proposing similar changes have popped up in several provinces over the last few years. What's more, other challenges on the pension landscape – like the impact of corporate bankruptcies on retiree and employee pensions, and the challenges Canadians have in saving enough for retirement – mean vision and action to meaningfully improve retirement security options are needed from the next federal government.
"Our next government has an opportunity to tackle these challenges and make substantive changes that will help Canadians build secure, healthy retirements," said Sayward Montague, Director of Advocacy with Federal Retirees and chair of the Canadian Coalition for Retirement Security. "Our advocacy work on retirement security is more important than ever, and we are ready for it. The 'Honour Your Promise' campaign built an incredible team that is committed to protecting pensioners from this sort of attack on retirement income security, and we're set to redouble our efforts should Bill C-27 try to come out of retirement under a new name."
In this election, the National Association of Federal Retirees has four key priorities: retirement income security, a National Seniors Strategy, support for veterans and their families, and pharmacare. Already, nearly 10,000 people have signed on in support of this campaign. Together, we can ensure that the next government hears our message, loud and clear - that promises to retirees should be kept, and that legislation like Bill C-27 shouldn't return.
The National Association of Federal Retirees remains a non-partisan organization. Our campaign's goal is to ensure that the issues important to our members are recognized and addressed by candidates in this election, and that our members have the tools they need to make an informed decision at the ballot box. The federal election is scheduled to take place on October 21, 2019.