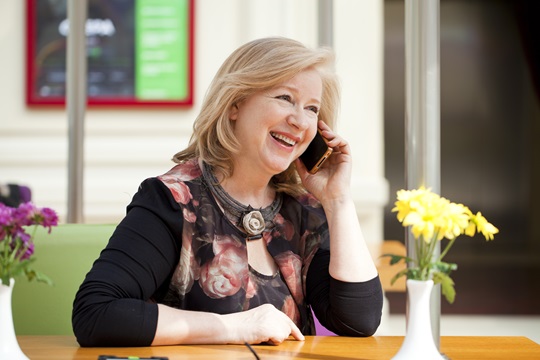 Please join us in welcoming SimplyConnect to the National Association of Federal Retirees' Preferred Partners program.
SimplyConnect is a Canadian cell phone service provider committed to providing simple and affordable solutions for its customers' wireless needs.
SimplyConnect recognizes the challenges that older adults face when jumping into the wireless market as well as adapting to a fixed income. In response to those challenges, it offers affordable and simple plans, and is committed to providing friendly and supportive customer service that you can trust, along with national LTE network coverage.
Starting today, Association members can get one of SimplyConnect's mobile plans at a discounted price. Plans start from $16.20 a month, and a wide selection of cell phones are available, starting from $0. Members can get 15% off smartphone monthly plan fees or 10% off talk and text monthly plan fees. Plus, members can double their minutes, texts and data with a limited time introductory offer. For more details visit SimplyConnect's Federal Retirees web page.
If you are interested in signing up, contact SimplyConnect directly at 1-844-483-2291. Its customer team is standing by to answer questions and help you choose the best solution for you.
Disclaimer: We believe SimplyConnect's product offerings are competitive in the marketplace and that they offer good value to our members. However, the National Association of Federal Retirees does not warrant that our national preferred partners necessarily offer the best savings to our members at any given point in time. Members should conduct their own research to ensure as consumers that they receive the best deal possible.