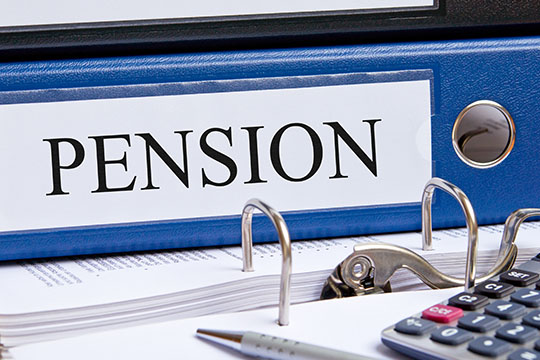 The Treasury Board has released its Report on the Public Service Pension Plan for the Fiscal Year Ended March 31, 2019, which was tabled April 11, 2020, in Parliament.
The Report covers details on the plan, including the plan's membership, management and financial standing. The financial position of the pension plan is strong, with $123.1 billion in net assets available for benefits compared to $100.5 billion in funded pension obligations or liabilities for service earned after April 1, 2000.
Most defined benefit pension plans have a limit or cap on how much surplus funds can be carried. The report also notes the federal government's move in 2019 to increase the surplus target that's permitted by the plan. This increase effectively allows the plan to maintain a healthy, robust pension fund that is set to deliver sustainable, earned defined benefit pensions.
The report also notes that for the 2018-2019 period:
$7.7 billion in pension benefits were paid.
The plan had a net rate of return on its investments of 7.1 per cent, which is in line with the plan's goal or benchmark of 7.2 per cent.
Employer contributions totalled $2.7 billion and were matched by $2.7 billion in employee contributions, for a total of $5.4 billion in contributions.
The plan's demographics include 318,154 active members, 224, 961 retired members, 53,756 survivors and 34,999 deferred annuitants, for a total of 313,716 pension recipients and 631,870 total membership.
The report also gives interesting insights into the composition of the federal public service. The average annual growth rate of the number of employee members in the plan stands at 0.3 per cent, while retired members stand at 2.5 per cent. The proportion of female and male active employees has remained about the same over the past three years, but the proportion of female and male retired members has shifted, with slightly fewer males and more females in the pensioner group.
They also reported that the average annual pension paid to those who retired in this fiscal year was $39,536 with a 10-year annual growth rate of 1.3 per cent, while the overall average annual pension paid was $34,001 with a 10-year annual growth rate of 3.3 per cent. Pensions for women and survivors are lower than these averages. Finally, the supplementary death benefit account stood at $3.8B, with $185.5M paid out to 4,527 beneficiaries in 2018-2019.
Similar reports are expected for the Canadian Armed Forces and Royal Canadian Mounted Police superannuation plans, likely in August. The PSPIB will also likely release its own report on investments later in May.