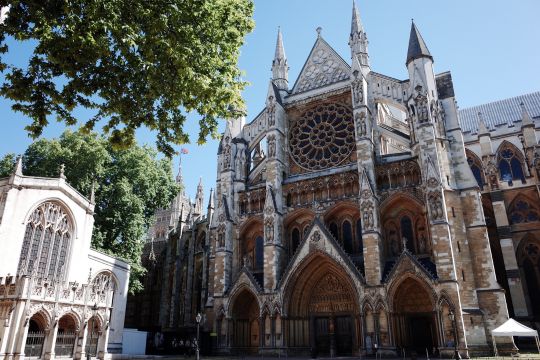 Westminster Abbey will be the site for King Charles III's upcoming coronation and has held every coronation of a British monarch since 1066.
 
King Charles III's coronation will take place on May 6, 2023, at Westminster Abbey in London, where he will be crowned alongside Camilla, the Queen Consort. Seventy years have passed since the last crowning of a new British monarch. While his mother's coronation was the first to be televised, King Charles's coronation is embracing the social-media era with its own emoji inspired by St. Edward's Crown.
The May 6 service will begin at 11 a.m. local time, or 6 a.m. eastern time, kicking off a weekend of festivities locally and abroad, including events across Canada. In Ottawa, the public is encouraged to participate in free activities at Rideau Hall such as visits of the Governor General's residence and musical performances by members of the Central Band of the Canadian Armed Forces. Several lieutenant-governors and territorial commissioners will also be inviting Canadians to take part in community celebrations, such as ceremonies, military parades and tree plantings.