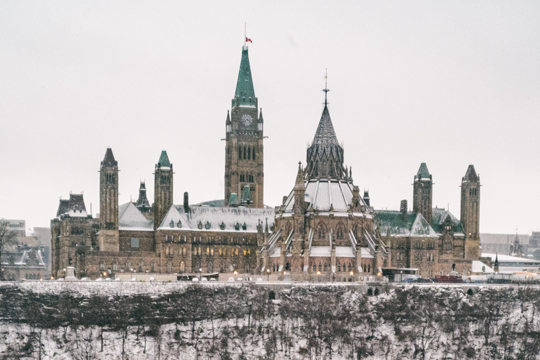 Each summer, the House of Commons Standing Committee on Finance begins conducting consultations for the following year's federal budget. Despite this fall's federal election, the committee started the process and collected written submissions in August. The committee was dissolved with the official election call – meaning a new committee will soon be reconstituted. Prior to the dissolution of the last Parliament, the committee adopted a motion inviting the committee that will be formed post-election to consider the submissions received in August – but the new committee is under no obligation to follow this direction.
Prior to this fall's election, the Liberal party not only held a majority of seats in the House of Commons but also on every parliamentary committee. Now, the Liberals will return to Parliament Hill just a minority government, and parliamentary committee membership will reflect the distribution of seats in the House of Commons. This could mean that the previous committee's recommendation to review submissions already collected could be ignored, and the process could start over or take an entirely different direction.
This year's theme was Climate Emergency: The Required Transition to a Low Carbon Economy. In its budget brief, the National Association of Federal Retirees noted once again that focusing on a single topic can limit discussion on the wide variety of issues, policies and programs the federal budget should address. "Federal Retirees recognizes and appreciates the significant threat of climate change," said Association President, Jean-Guy Soulière. "We feel that the budget and its consultation process should include important issues such as health care, retirement income security, a National Seniors Strategy and veterans in the conversation."
"The new Finance Committee has an opportunity to redirect the consultation process to make it less limiting," Soulière continued. "We can certainly have a conversation about climate change while also considering the needs and concerns of today's growing seniors population."
In the submission, Federal Retirees reiterated the importance of a secure, dignified retirement – which should include a guaranteed and sufficient source of income, a National Seniors Strategy to optimize health and social inclusion and pharmacare. The Association also urged the government to invest in veterans. Prior to the election, Veterans Affairs saw numerous changes to the minister in charge, which only compounded the lack of confidence that many veterans and their families have in the system that should be supporting them.

Members of Parliament will be sworn in over the next few weeks, and Prime Minister Justin Trudeau has signalled that the new cabinet will be announced on Nov. 20. As always, the National Association of Federal Retirees will monitor the budget consultation process as it continues to unfold to ensure that the needs and concerns of our members and all Canadian seniors are heard.