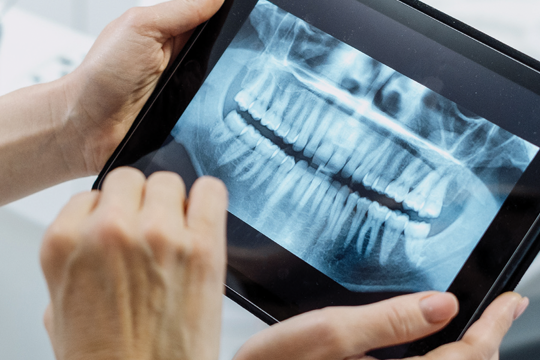 With the Public Service Health Care Plan renewed and set to come into force in July, Federal Retirees is now turning its attention to the dental plan.
 
Many members have been reaching out to Federal Retirees over the past few months to ask when the Pensioners Dental Services Plan (PDSP) will be improved.
No changes to retiree dental coverage were addressed during the recent Public Service Health Care Plan (PSHCP) renewal, because these plans are separate. Dental coverage will, for the time being, remain with Sun Life, although the federal government has started a competitive bid process for all employee and retiree dental plans. There is no news yet on how, when, or even whether the PDSP plan administrator will change.
Dental coverage is complex. In 2018, following lengthy negotiations and an arbitration process, some federal employees won enhancements to their plan, including an increase to the annual maximum for routine and major services and coverage for dental implants.
However, the results of this arbitration did not apply to the PDSP. It does not include the same benefits as the employee plans and is not a negotiated plan. Pensioners pay 50 per cent of the plan costs, and the federal government pays the other half of expenditures. Any improvements to the plan may require increases to premiums for members and for the federal government. Given recent government statements on fiscal responsibility, including the fact that new spending will require reviews or cuts to other areas, expecting significant enhancements to the PDSP is optimistic.
Nevertheless, Federal Retirees understands and completely agrees that PDSP urgently requires improvements. After all, the dental plan hasn't been enhanced since its inception more than 20 years ago.
"Federal Retirees is turning its focus in 2023 to our next big challenge — the PDSP," says Sayward Montague, Federal Retirees advocacy director. "Members will be surveyed about their PDSP needs, and staff will be reviewing the plan's usage as well as benchmarking and analyzing comparable plans, all with an aim to advance aspects of dental coverage that our members need."
Federal Retirees CEO Anthony Pizzino agrees it's a priority.
"Good dental health is an important element of maintaining a healthy lifestyle. The changes to the PDSP are long overdue," Pizzino says. "We plan to tackle this issue once again in 2023. We will involve our members and step up our outreach with government officials to achieve gains that will be meaningful and deliver improved value to members, while balancing the need to ensure affordable coverage for members."
Keep an eye on your emails, as well as on website and social media channels for more information on this important issue and to find out how you can participate in improving the PDSP.
---
If you have questions about your current PDSP coverage or claims, please call Sun Life at 1-888-757-7427. While the Association advocates for changes that improve our members' health and dental coverage, we cannot intercede on your behalf with Sun Life or the Treasury Board Secretariat. Please write to advocacyteam@federalretirees.ca for more information.
This article appeared in the spring 2023 issue of Sage magazine as part of our "Health Check" series, which addresses timely health questions and health-related policies with a focus on issues affecting older Canadians. While you're here, why not download the full issue and peruse our back issues too?