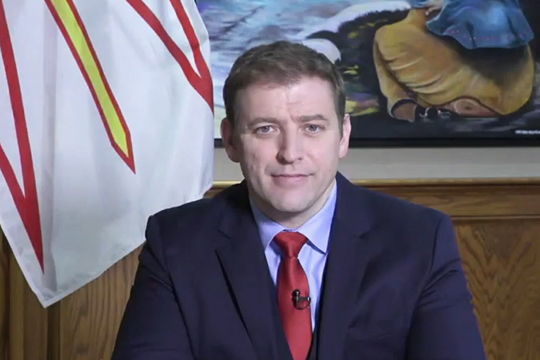 Winning 22 of 40 seats, Andrew Furey's Liberal Party claimed a slim majority government in Newfoundland and Labrador's recent election.
 
On March 25, two and a half months after the election was first called, the results of the Newfoundland and Labrador election delivered a slim majority government for Andrew Furey's Liberal Party.
A total of 21 seats is required to form a majority government in the province, and the Liberal Party won with 22 seats. The Progressive Conservative Party is the official opposition, holding 13 seats and the New Democrats hold two seats. Three independents were re-elected.
Both the Progressive Conservative Leader Ches Crosbie and NDP Leader Alison Coffin lost their seats in this election. However, the majority of incumbents were re-elected to their seats.
Prior to this election, the Liberal Party held 20 seats, while the Progressive Conservatives held 15.
Newfoundland and Labrador was the fourth province in Canada to hold an election during the global coronavirus pandemic. However, it was the first to experience a rise in COVID-19 outbreaks during the election, which saw public-health measures shift voting to be largely by mail-in ballot in the province's most populous districts. In the end, fewer than 50 per cent of eligible voters cast a ballot.
Thanks to the hard work and dedication of our members and volunteers, Federal Retirees ensured that the political parties understood the priorities of its members and seniors in the province and that our members had the tools they needed to make an informed decision at the ballot box – or on their mail-in ballots!
In addition to our Newfoundland and Labrador older adult care and well-being brief, Federal Retirees also held a special 1.5-hour election webinar townhall which included candidates from the Liberal Party, the New Democratic Party and the Progressive Conservative Party, and focused on issues important to Newfoundland and Labrador seniors.
The Association is hoping that with this majority, Premier Furey will commit to keeping older adults healthy and active while working with federal and provincial/territorial governments to establish national standards for home and long-term care, as part of a national seniors strategy.
Megan Williams and Léonard LeBlanc, directors for the Association's Atlantic district, were heavily involved in the roll out of the election campaign.
"We congratulate Premier Furey on his re-election," said Williams. "The provincial government has an important role to play in future-proofing our policies and systems for tomorrow's seniors by adapting public policies and systems to the needs of today's growing senior's demographic."
"The current pressures on our social systems, which have been magnified by COVID-19, make advocacy with and for older adults more important than ever," adds LeBlanc. "Federal Retirees continues to advocate on behalf of our members and all Canadian seniors to ensure that their needs are carefully considered by Newfoundland and Labrador's government."