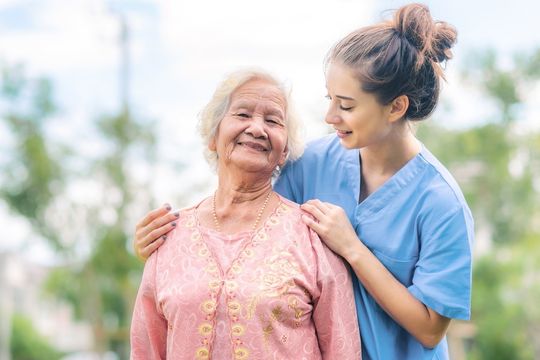 Nanaimo branch volunteers recently participated in a health-care roundtable event, where they spoke about the Association's recommendations for a national seniors strategy.
 
In January, Nanaimo and area branch past-president Bob Willis and advocacy liaison Marg Smith attended a seniors' health-care roundtable in Qualicum Beach hosted by MP Gord Johns and NDP leader Jagmeet Singh.
Willis and Smith were two of just 10 community leaders invited to attend the roundtable, thanks to the branch's ongoing advocacy work.
The roundtable discussion focused on issues in the health-care system, such as the shortage of physicians and other health-care practitioners in Oceanside, the barriers internationally trained physicians face in qualifying to practice medicine in the province, as well as the hurdles that Canada-trained physicians encounter to practice medicine in other provinces. Many participants called for the development of community health-care clinics staffed by physicians, nurse practitioners and other professionals. Others focused on long-term care and the need to provide more physical activity for long-term care residents and improve staffing levels.
"Bob and I used our time to talk about Federal Retirees' recommendations for a national seniors strategy, which includes measures to provide the right level of care at the right time and place. We talked about national standards for long-term care, appropriate staffing levels, strengthening the regulatory environment in the long-term care sector and improving accountability and enforcement. We called for a greater emphasis on home care, including support for the many Canadians providing unpaid care to family members and friends," says Smith.
The meeting concluded with MP Johns asking participants to stay in touch, which Nanaimo and area branch will certainly do!
About Advocacy Spotlight
Advocacy Spotlight showcases successful initiatives and projects put forward by our dedicated volunteers and supporters.
The National Association of Federal Retirees has a proud history of advocacy on behalf of our members and all retirees. In collaboration with our volunteers and supporters from coast-to-coast, we continue this tradition of strong, smart advocacy campaigns focused on improvements to the financial security, health and well-being of our members and all Canadians.
Our success is not only measured in policy changes and legislation. It grows with every meaningful discussion with parliamentarians, and with every email and letter written. Together, we are achieving and surpassing our strategic advocacy goals and targets every day.