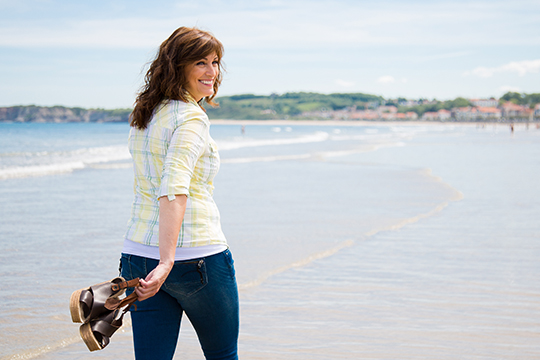 From COVID-related coverage to new perks, Federal Retirees has important updates for MEDOC policyholders.
 
It's time to dust off your passports. Now you can go ahead and plan those long-anticipated adventures thanks to Federal Retirees' work with MEDOC to introduce COVID-19-related coverage for trip cancellation, interruption and delays.
We know comprehensive travel benefits are important to you so we have negotiated additional COVID-19-related coverage, which is exclusive to members of Federal Retirees, and will be included in the 2022/2023 MEDOC travel insurance policies, beginning Sept. 1, 2022.
Trip cancellation, interruption and delay benefits of up to $15,000 per insured traveller will now include new COVID-19-related events. Should you choose to take that long-awaited trip, this benefit will provide coverage if you or your companion's positive COVID-19 test prevents you from travelling on your departure or return date or interrupts your trip. This includes trip-delay benefits should the COVID-19 illness or positive test result require you to quarantine and incur additional meal and accommodation expenses. The coverage also applies to illness or death as a result of COVID-19.
Along with this new coverage, you'll also get the select benefits that Federal Retirees members have come to expect with their MEDOC policies, including $10 million in emergency medical coverage and free access to Perkopolis, the online platform that offers more than 5,000 exclusive perks, savings and discounts. (New to Perkopolis? Registration is as easy as 1-2-3 for MEDOC policyholders!)
Download your copy of the Perkopolis welcome flyer with registration instructions to get access to great savings on entertainment, travel, attractions, shopping, health, wellness, sport and more!
As is the case with everything in today's pandemic-impacted economy, rates have increased, but we continue to leverage our partnership with MEDOC to ensure you get the best value for your travel insurance dollar. We know MEDOC travel insurance is frequently less than half the cost and as much as 75 per cent cheaper than competing products available through other associations. And those products may not provide trip cancellation, interruption or delay benefits, either.
For more information about MEDOC travel insurance or Perkopolis, visit the Johnson Insurance portal for Federal Retirees members or call 1-866-606-3362 (toll-free).