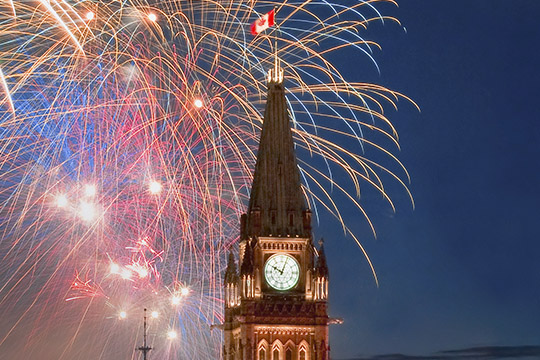 Canada's birthday will be celebrated virtually this year. Be sure to check out what your favourite Canadian museums, galleries and performers have planned for July 1!
 
As part of the extended federal family, all Federal Retirees members can take great pride in our individual and collective contributions to serving the great idea we call "Canada" and to building the strong foundations of our public institutions that are helping all Canadians to pull through this pandemic together. More than ever, we need to recognize and value the diverse group of people who represent these institutions and who have dedicated their lives and careers in service of their fellow Canadians. From one generation to another, we sincerely thank you for your service.
In our long and storied history, Canada has never seen a birthday quite like this one. While we all need to continue to do our part to maintain social distancing and follow national and local public health directives to slow the spread of COVID-19, it's especially hard not to come together in large groups on Canada Day to celebrate our 153rd birthday. But carry on we must.
Canadian Heritage has developed a number of virtual ways to celebrate Canada Day this year, so you may want to gather in your smaller or somewhat expanded social bubbles (depending on where you live), and check out the fun and entertaining resources available online.
Stay safe and have a happy Canada Day everyone!
Jean-Guy Soulière
President