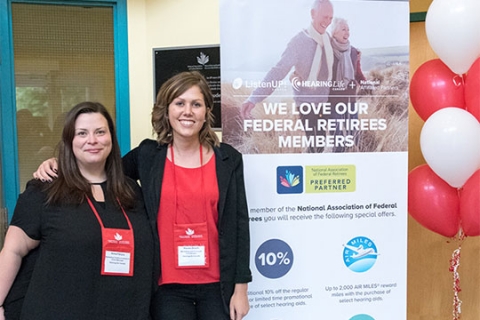 Last Thursday, the National Association of Federal Retirees welcomed 120 volunteers for a tour of the recently rededicated Claude Edwards building, named for Claude A. Edwards, who served as president of the Federal Superannuates National Association from 1989 to 1998. Located in Ottawa, the national office was previously the headquarters of Skate Canada.
 
The tour took place as part of the Association's 2017 Annual Meeting of Members (AMM), a forum for key Association volunteers from coast-to-coast to collaborate and make important decisions that will affect all members.
 
Federal Retirees wishes to thank HearingLife Canada, a national Preferred Partner, for its sponsorship of the Canada 150-themed tour.