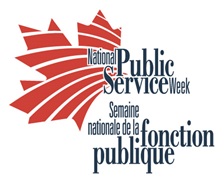 Today marks the beginning of public service week – a welcome opportunity to recognize the public service's contribution to this country.
I have spent my career in the public service and can fully attest to the pride that each and every one of us takes in serving Canadians. That sense of pride and duty motivates us and influences our work. It also continues to shape us in retirement, with a large percentage of Federal Retirees continuing to devote their time and efforts to their fellow citizens.
Stories of public servants` accomplishments and sacrifices for this nation abound and we look forward to further profiling them in our various communications vehicles, particularly as we celebrate Canada's 150th birthday next year. Unfortunately, over the last few years, some of those stories have been lost to the public and in the media, where the public service is occasionally maligned.
We want to turn the tide!
Public servants have long been content to work in the shadows, where they have been focused but quiet in their efforts to better this country. Federal Retirees is honoured to now give you a voice. We will highlight your stories and share them with the public. There is no doubting the commitment of public servants past, present and to come. We can all take pride this week because we were and are still a force.
Simon Coakeley
---

The Face of the Public Service: Retired public servant, inducted member of the Canadian Hall of Fame and current Federal Retirees Member Ron DePauw drastically improved wheat cultivation for farmers across the country. Dubbed the "billion-dollar man" in recognition of the close to 60 wheat cultivars he and his colleagues developed since 1973, his is only one of the many stories we look forward to sharing to further demonstrate just how valuable public servants are to this country.