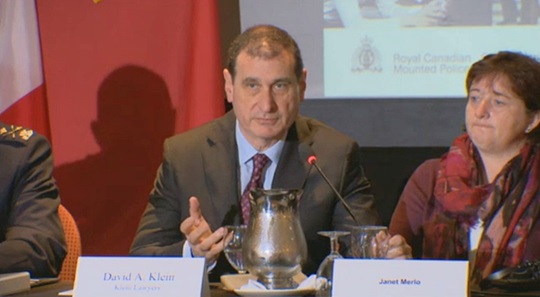 A settlement has been reached in the RCMP Gender-Based Harassment and Discrimination Class Action. The settlement was approved by Madam Justice McDonald on May 30, 2017. Claims must be submitted within 180 days of this date.
The settlement provides compensation to female current and former living RCMP Regular Members, Civilian Members and Public Service Employees who worked within the RCMP between September 16, 1974 to the settlement approval date, who experienced and/or continue to experience gender and/or sexual orientation-based harassment and discrimination while working in the RCMP.
Compensation will range from $10,000 to $220,000, depending on the individual's experience and injuries. Every single qualifying claimant will receive compensation, regardless of the number of women who come forward. 
For more information, contact Class Counsel, Klein Lawyers LLP at 604-714-6159 or visit the website atwww.callkleinlawyers.com/class-actions/current/rcmp/.
To make a claim, you must submit a completed Claim Form and a completed Certification of No Prior Compensation Form to the Independent Assessor on, or before, February 8, 2018.  For more information, visit the website at https://merlodavidson.ca/en/the-forms.