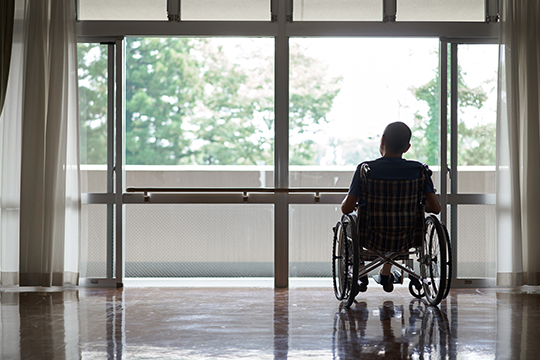 Federal Retirees has joined an ongoing collaboration with GAROP and the International Longevity Centre Canada to address ageism.
 
Earlier this summer, the board of directors of the National Association of Federal Retirees took a historic step to join the Global Alliance for the Rights of Older Persons (GAROP) and to collaborate with the International Longevity Centre Canada to address ageism and establish the Canadian Coalition Against Ageism.
Together, Federal Retirees will collaborate with senior-focused organizations across Canada and internationally to encourage the Canadian government and the United Nations (UN) to support the World Health Organization's recommendations in their Global Report on Ageism and to adopt a Convention on the Rights of Older Persons.
"Through public policy, education, data and intergenerational conversations, we can address ageism," says Association CEO Anthony Pizzino. "Ageism and its effects are real and can have far-reaching consequences for those who experience it, from lost opportunities to negative health outcomes. Federal Retirees is proud to contribute to this initiative not only here in Canada but internationally at the UN."
The UN established this decade as the UN Decade of Healthy Ageing, making this work timely and relevant.
Current UN conventions and declarations are aimed at addressing the rights of children, individuals with disabilities, Indigenous peoples, women, refugees and several other groups. While the Universal declaration of Human Rights is the basis for international human rights law, age is not included. In many countries, comprehensive legislation has been enacted to fully protect human rights, but this is not true everywhere. Some groups of individuals cannot achieve equitable outcomes or enjoy the same human rights as others. Advocates believe this now includes ageism, and a convention is being sought to clarify and better protect the rights of older persons around the world.
While the Canadian Charter of Rights and Freedoms prohibits discrimination based on age, as do the Canadian Human Rights Act and provincial human rights' codes, a UN Convention could provide another legal layer of rights protections and additional scrutiny by external bodies on Canada's progress in meeting the needs of older Canadians. Conventions also invigorate advocacy and activism.
The advocacy work to address ageism and achieve a UN convention has been underway since before 2010 but has taken on a new urgency in response to the COVID-19 pandemic and Canadian policy decisions that disproportionately impact older adults, including Ontario's Bill 7. The Ford government's recent and rushed adoption of Bill 7 could force hospital patients into long-term care facilities outside their local area as well as impose a significant financial burden on affected patients.
Federal Retirees members should stay tuned over the coming months for opportunities to participate in advocacy campaigns that will address ageism in Canada and abroad.