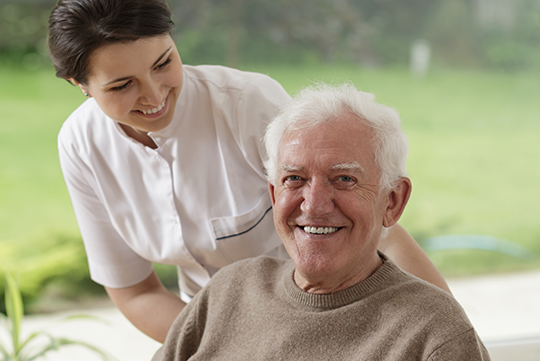 In fall 2016, Federal Retirees joined forces with the Canadian Medical Association to advocate for a new Health Accord focused on the urgent need to address seniors' care in this country.
Along with our volunteers and branches in Kelowna, Edmonton, Regina, Ottawa, Halifax and Charlottetown, we brought our members, seniors and concerned Canadians together to discuss how Canada can do better when it comes to taking care of its aging population.
Audiences and panelists alike were clear: Canada can, and must, do better with seniors' health care by investing now and evolving our thinking on what we need in a health care system — and a new Health Accord is the right time to do it.
One common theme we heard in our meetings across the country is the need to approach health care in an integrated way, instead of the piecemeal, 'silo' approach we employ now. That has to include reviewing how health care is planned and delivered during our lifetimes, and fixing the gaps that exist in some regions when it comes to accessing care.
Meeting participants highlighted the need for better services and supports to allow Canadians to age at home, and more resources to allow us to recover at home after a serious health event (or to transition to more involved care options).
Participants cited homecare as a tool to address gaps in care and to help seniors live at home in safety and good health. Homecare is good for seniors and their families, who often play caregiver roles, and good for budgets: While an occupied hospital bed runs around $850 per day, home care costs about $55 per day. "It's not always more money that's needed," said one participant. "It's also about spending money wisely."
But some participants also cautioned that homecare is not the "be all, end all" solution to seniors' health care concerns in Canada. Others noted local "best practice" examples of homecare or other types of care delivery, and said we need to make these models available to more Canadians by sharing innovation across the country.
In any conversation about Canadian health care, money is always at the fore. Canadian Medical Association panellists offered their argument for demographic top-ups to the health care funding sent by the feds to the provinces under the Canada Health Transfer. Today, seniors account for one-sixth of the population and consume approximately half of the dollars spent on health care. "This means that many provinces and territories will be unable to meet seniors' needs with current resources," said Canadian Medical Association President Dr. Granger Avery. "We have to adapt how we think about health care spending, and one of the ways we can begin to adapt is to invest in a demographic health care top-up for provinces with a significant population of seniors."
The people who attended our town halls said they expect accountability in health care spending; they want governments to set targets and establish "envelope funding" to effectively earmark money for health care priorities, such as homecare, and to keep those dollars from reverting to general government revenue.
And above all, our members expressed their desire to be involved in finding the right public policy solutions for seniors. "With more seniors, public policy that could affect us should include us," said one participant. Effective consultation with seniors and seniors' organizations — in effect, looking at health policy through seniors' eyes — is going to be essential to any constructive moves forward on health care.
In December 2016, some pundits expected the federal and provincial governments to have reached an agreement in principle on the Health Accord — but it turned out they were far from any agreement.
Federal Retirees and the CMA will continue their efforts to take the pulse of the Canadian public on how best to influence legislators to get this Health Accord right for all of us. The input gathered from retirees and the public at our meetings will be captured in a report that will be presented to federal, provincial and territorial ministers of health.
More policy-makers need to hear from Canadians on this issue — and you can still take part in Federal Retirees' efforts to shape the next Health Accord.