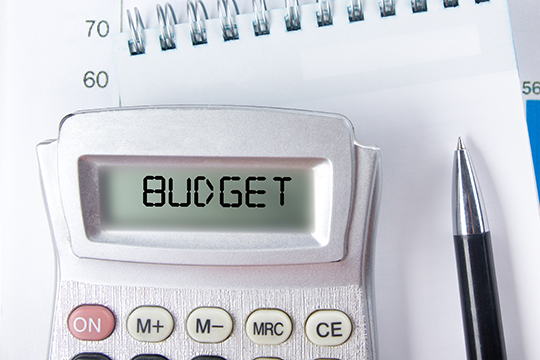 Join Federal Retirees in calling for budget 2021 to improve retirement security and health care for Canadians.


 
The federal government has launched an online consultation - open until February 19 - called Let's Talk Budget 2021 in preparation for the tabling of the 2021 federal budget. These pre-budget consultations are an opportunity for Canadians from across the country to share their ideas and priorities for how the government can make investments to grow the economy.
Federal Retirees is submitting a brief with recommendations for the 2021 federal budget. We're also making it easy for you to send your own #YourBudget letter to reinforce our recommendations.
 
Federal Retirees budget 2021 recommendations
The National Association of Federal Retirees is submitting a brief with six key recommendations for the 2021 federal budget to help improve retirement security and health care for Canadians.
Recommendations
Recommendation 1: Reform older adult care by implementing a national seniors strategy, which includes national standards tied to funding for long-term care and home and community care, and investments to expand home and community care and addresses the social determinants of health.
Recommendation 2: Improve financial supports and investments in tools and programs to assist informal caregivers.
Recommendation 3: Move forward with implementing a national pharmacare program so that all Canadians have access to the medications they need.
Recommendation 4: Ensure long-term retirement income security for low-income seniors who qualify for Old Age Security and the Guaranteed Income Supplement.
Recommendation 5: Address gaps in direct funding programs for those whose income has been affected by COVID-19.
Recommendation 6: Protect pensions over the long-term by creating a strong policy environment that encourages innovation and makes defined benefit plans more readily available to Canadians.
These solutions will ensure older Canadians, veterans and those who support them receive the assistance they need to stay healthy and safe as Canada continues to deal with COVID-19 while also encouraging Canada's productivity and economic growth as it recovers from the pandemic. 
Now, it's your turn
The Let's Talk Budget 2021 consultation is an opportunity for Federal Retirees to reinforce its recommendations with the federal government and with members of Parliament from all parties.
And no priority is more clear, as the COVID-19 pandemic continues, than the need to reform older adult care.
Join our call to action by sending a message to the federal government and your local member of Parliament using the tool below.