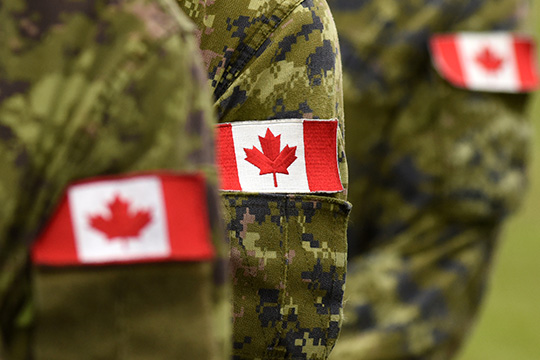 In 2016, seven former members of the Canadian Armed Forces initiated a class-action lawsuit against the government of Canada alleging sexual harassment, sexual assault or discrimination based on sex, gender, gender identity or sexual orientation in connection with their military service and/or employment with the Department of National Defense (DND) and/or Staff of the Non-Public Funds, Canadian Forces (SNPF).
In July 2019, a proposed settlement was reached, and the Federal Court approved it on Nov. 25, 2019. The Final Settlement Agreement (FSA) outlines compensation for former and current CAF members, DND employees and staff of SNPF affected by sexual misconduct.
Under the class action, you are a class member and are included in the settlement, if you are a current or former CAF member and/or DND/SNPF employee who has experienced sexual misconduct (up to and including Nov. 25, 2019, if you have not opted out of the Heyder or Beattie Class Actions). Sexual misconduct is defined as sexual harassment, sexual assault, and/or discrimination on the grounds of sex, gender, gender identity or sexual orientation.
The settlement provides financial compensation, the option to participate in a restorative engagement program, changes to CAF policies and changes to Veterans Affairs Canada policies.
Individuals have a few legal rights and options, and if you suspect you might be a member of the class action, you should access the links below and take steps to ensure you're aware of your rights:
You can do nothing. You automatically remain a class member (if you qualify) and give up the right to sue Canada or others on your own, or bring a human rights complaint in relation to any sexual harassment, sexual assault or discrimination you experienced while serving in the military or as a DND/SNPF employee.
Exclude yourself (opt out). If you choose this option, you cannot file for financial compensation under the settlement agreement or participate in the restorative engagement program. All opt-out forms must be submitted to the claims administrator no later than Feb. 24, 2020.
Submit a claim. This is the only way to receive funds from the settlement. You must submit an individual application/claim form together with supporting documentation to the claims administrator starting on March 25, 2020, and no later than Sept. 25, 2021.
For frequently asked questions about the CAF-DND Sexual Misconduct Class Action Settlement, visit the class action website. This does not constitute legal advice for individuals. If you require further advice, please consult the links above, contact the class counsel or contact your own lawyer.