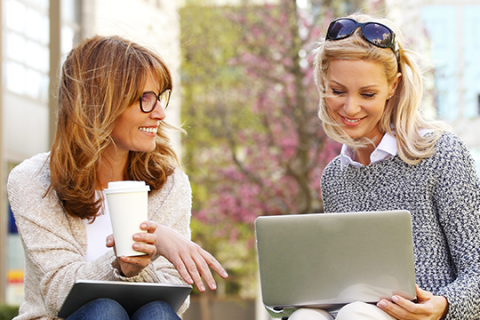 January is National Mentoring Month, an annual campaign to recognize the value of mentorship and to celebrate the hardworking mentors in our homes, offices and communities. Mentoring is much more than a simple transfer of knowledge and has reciprocal benefits for both the mentor and mentee. In addition to the guidance and confidence-building advice mentees receive, mentors themselves have an opportunity to develop leadership and coaching skills, to enjoy a fresh perspective and to give back to their communities.
In 2016, Federal Retirees approached the Treasury Board of Canada Secretariat (TBS) to create a mentoring partnership using the GCcollab platform. We received an outpouring of support and, within days, we had exceeded our target of 150 volunteer mentors. As it stands today, nearly 300 Federal Retirees members have generously stepped forward to share their experience with the next generation of public servants.
This January, you can participate in the Mentoring Month social media campaign by sharing your positive mentoring experiences using #MentoringMonth. Why not post the best advice you received from a mentor or share a picture with your mentor or your mentee? Don't forget, your mentoring story can inspire others to become mentors too!
If you would like to support the professional development of a current public servant, complete this short contact form by Jan. 26, 2018 to get started.
TBS will draft a mentoring post on your behalf through the GCcollab Opportunities Platform listing all those who signed up for the initiative! Potential mentees will be encouraged to contact you by e-mail.
If you've already filled out this form or if you have any additional questions, please contact Farah Boisclair at Farahldine.Boisclair@tbs-sct.gc.ca.
We would like to sincerely thank those of you who volunteer your time and experience as mentors during National Mentoring Month and all year round!