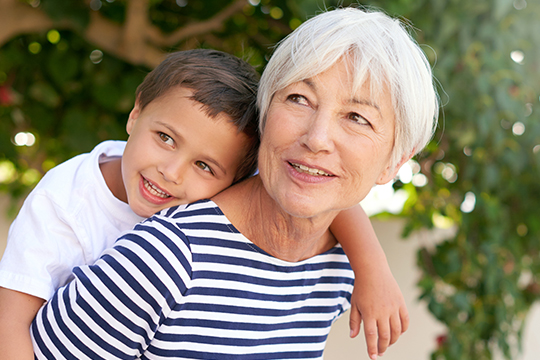 A Quebec election is coming. Now is the time to invest in the dignity and well-being of today's — and tomorrow's — seniors.
 
The past 2 1/2 years have been difficult and too often tragic for Quebec seniors and their families. The social isolation that many were already experiencing intensified and became more widespread. Their health and access to health-care services have been severely impacted.
We know that Quebec's health-care system is in bad shape; a reality that has been in the news for years. The system needs to be restructured and significant investments need to be made to provide accessible, quality health care and social services. Quebec needs a clear plan to ensure that its health-care system can meet the needs of an aging population that deserves to be treated with dignity. Seniors must be involved in policy decisions that affect their well-being and the care they receive.
The next Quebec government must commit to a significant investment in care and services for seniors, the implementation of a seniors strategy and the restoration and modernization of the health-care system.
It is time to change our perspective on aging.
It is time to invest in the dignity and well-being of seniors. After 2 1/2 years of tragedy, we should be able to learn from our mistakes and make the societal changes we need to correct them, and this provincial election is our opportunity to do so. 
Key priorities
Federal Retirees is calling for all parties to commit to the following in the 2022 Quebec provincial election:
Investing meaningfully in seniors care and services from a continuum of care perspective, including:

Investing in the strengthening of home care and support services.
Enhancing all programs that support the work of informal caregivers and improve their well-being (financial, psychological and logistical support).
Investing in the development of living environments for seniors that are integrated into the community: senior housing, alternative housing and intermediate residences.

Establishing a provincial seniors strategy based on the social determinants of health, guaranteed, supervised and monitored by a person appointed by the national assembly. This appointee would be responsible for, among other things:

Fighting ageism and social isolation (surveys, advertising, reports, recommendations).
Ensuring that the dignity of all seniors is respected and that seniors have access to the greatest possible autonomy as well as adequate income, affordable housing and transportation, high-quality health-care services and meaningful community connection.
Investigating complaints and publishing both the results of these investigations and the ensuing recommendations.

Investing meaningfully in the renewal and modernization of the health-care system and front-line services by:

Providing all Quebecers with access to a family doctor and front-line health professionals.
Help make sure every candidate in this Quebec election hears this message.
 
Meet with candidates
You never know when you might get a chance to ask candidates or their campaigners about their positions on the issues most important to Quebec seniors. Keep our background document handy as a quick reminder of facts and questions to ask when connecting with candidates and their campaign officials.
Our background document can be used when you meet with candidates in-person or virtually, host a candidate town hall or pose questions during a community meeting.
Download your copy of the Quebec Election 2022 Backgrounder.
 
Send a letter to your candidates
This easy-to-use tool helps you send a letter to candidates in your riding with just a few simple steps! Enter your address to find your candidates. Then, review our pre-written letter (or make edits of your own) and click "send." It's that easy!
Send a message to your candidates today with our easy-to-use online tool:
Note: This letter will be sent to the Quebec provincial election candidates in your riding.
 
Send a letter to the editor of your local news publications
These letters are a great way to highlight your concerns with the public and generate discussions about important election issues.  
You may customize the letter to make additions of your own (keeping it respectful, factual and concise). You may also copy the text, paste it into a document on your computer and submit it electronically to your local newspaper by email or through newspaper websites.  
Send a letter to the editor of your local news publications with our easy-to-use online tool: