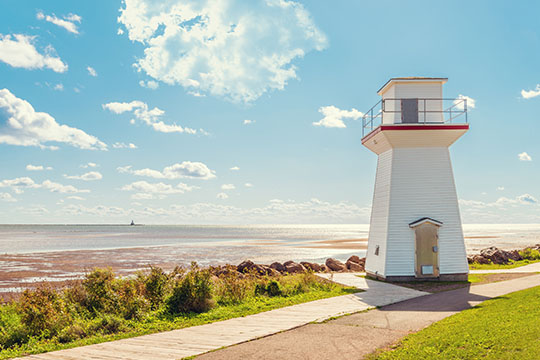 In our next installment of the budget round up series, we look at the budget released by the Prince Edward Island government on July 17, 2020.
Prince Edward Island's government unexpectedly tabled its 2020 budget during what was initially an emergency sitting of the legislature to deal with COVID-19. The sitting ended up covering a broad range of issues and lasted 28 days. The budget passed unopposed, which Premier Dennis King noted showed that "everybody realized how important it was for the expenditures to be made."
The 2020 budget includes a $172.7 million deficit – the largest deficit in the province's history – and outlines significant spending to help the province recover from the economic fallout of the pandemic. "After the initial impacts of COVID, when we knew we needed to make necessary investments, we knew that this wasn't the time for austerity," King said of the deficit. "This is the biggest deficit for one year in the history of P.E.I. But the times called for that."
With the onset of COVID-19, the government was forced to rewrite the budget. The finance minister, Darlene Compton, commented in her budget address that "four months ago, we were projecting a budget with a small surplus. So much has changed over the past 14 weeks and the fiscal picture I present today is very different."
Government revenues are expected to reach $2.3 billion, a growth of 6.5 per cent, as a result of a $185 million increase in federal transfers. Expenditures are estimated to reach $2.5 billion, a 12 per cent increase from last year, mainly due to spending on public health and support for renters during the pandemic.
P.E.I. received a $75 million COVID-19 response and recovery transfer from the federal government to help with COVID-19 spending, $50 million of which is part of the federal government's $19 billion Safe Restart Agreement with provinces and territories.
 
With a focus on helping Islanders weather the pandemic, the Progressive Conservative government has provided close to $200 million in direct and indirect COVID-19 supports, including more than $45 million in direct supports to individuals and families; almost $40 million in direct supports to businesses; more than $100 million in loans and working capital for businesses, including $50 million for tourism; and more than $14 million in additional supports for health care. The government has also committed to payment deferrals for provincial student loans and property tax.
Compton highlighted the need to be prepared for the second wave of COVID-19 and any potential setbacks and noted the government had planned for such circumstances by building restricted contingency allowances of $65 million into the budget. This money will help address the impact of COVID-19 on areas such as health and education and provides for economic stimulus.
The budget includes approximately $25.7 million to support COVID-19 response efforts moving forward, including funds for the acquisition of personal protective equipment (PPE), testing, the operation of cough and fever assessment clinics, and the provision of mental health services to those who need it.
Compton also emphasized the need to set a path to recovery with a focus on health, education and the economy.
 
Health spending is set at $807.5 million, representing 33 per cent of the province's budget and the largest area of spending. $3.2 million is set aside to invest in new physicians, $1.7 million of which will be dedicated to hiring five new specialists – a cardiologist, nephrologist, hematologist, rheumatologist and urologist – to address wait times and reduce out-of-province travel to access care. The PC's are also tackling nurse and allied practitioner shortages with $850,000 aimed at increasing the number of nurse practitioners and nursing and allied health professionals for residents in rural PEI. Another $315,000 will go to increasing financial incentives for Graduate Registered Nurses and Graduate Nurse Practitioners.
The government is tackling wait times for orthopedic surgery through a $1.3 million investment.
Thirteen new cancer drugs and supportive treatments will now be covered under the provincial drug formulary, for a total cost of $1.4 million.
The province's High-Dose Influenza Immunization Program, which provides publicly funded vaccines for residents of long-term care and community care facilities aged 65 and above, will receive $435,000 in funding for expansion..
The budget also allocated $1.25 million to expand and enhance dental care for seniors and low-income Islanders.
The government is making significant investments in home care, community care and long-term care. Home care will be enhanced and expanded through $400,000 for additional allied health, nursing and other support resources to help seniors safely remain in their homes; $417,000 to increase evening home care services currently delivered in Charlottetown and Summerside; $361,000 to subsidize necessary essential medical supplies to provincial Home Care Program clients; and $300,000 to enhance two programs offered under the provincial Mobile Integrated Health Program.
More than $7 million will be invested to support private long-term care homes and community care facilities, to assist them in adapting to the new guidelines brought on by COVID-19; to support residents in both public and private long-term care homes who need to travel to medical appointments; and to provide expanded allied health staffing and a renewed staff scheduling system in public long-term care homes. The government will also spend $167,000 to improve access to long-term care by establishing 12 new long-term care beds in the West Prince area that will be operational before the end of the fiscal year.
Major transformations of mental health and addiction services continue in this year's budget, with the government moving to provide more accessible mental health and addiction supports. A $1.23 million investment will allow for new psychiatry positions to support acute adult in-patient care and community-based mental health services. Another $340,000 is allocated to support the launch of a new program – the Mental Health and Addictions Mobile Crisis Response Program. A community-based service, the program will offer a toll-free mobile crisis line available 24 hours per day, seven days per week. In-person response teams will be available 12 hours per day, seven days per week.
Several wellness initiatives are supported through the budget, including increased funding for the go!PEI initiative as well as the launch of the Live Well PEI initiative to educate and support Islanders in living healthy lives.
Significant investments are also being made in virtual care – to the tune of $813,000 – to support the development, expansion and implementation of virtual care tools for video-conferencing technology and remote patient monitoring.
 
The government is improving supports for Islanders with disabilities. The budget earmarks an additional $8 million to extend supports through the AccessAbility Support Program, which provides assistance to people living with disabilities.
A $1 million investment million will support emergency shelters, supportive housing and community outreach to provide shelter for those in need. Another $6.4 million will fund new mobile rental vouchers, new rent supplements, construction projects and operating costs for new builds through the Housing Action Plan, as the province works toward creating 1,200 affordable housing units over the next five years.
The government also introduced several initiatives to help stimulate, grow and sustain the economy as part of its budget. Of note is the reduction of the tax rate on small businesses from three per cent to two per cent, effective January 1, 2021, which will be the lowest rate in the Atlantic provinces.
 
The unopposed passing of the budget demonstrates that all parties recognize that spending was and continues to be needed to fight COVID-19 and help P.E.I. recover from the pandemic. Interim Liberal leader, Sonny Gallant, remarked that "government has a lot on their plate with this budget going forward and we'll see what happens."