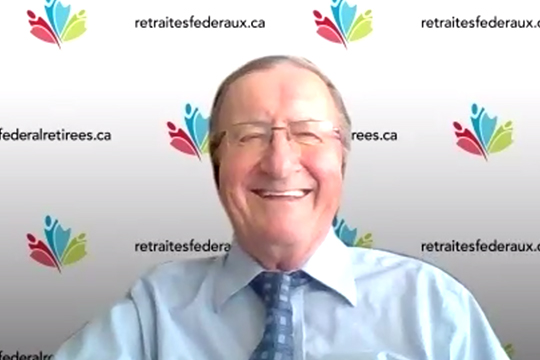 Federal Retirees' president has a message of thanks for our team of volunteers – and for all volunteers – during National Volunteer Week 2021.


 
Like you, I am a volunteer and have been in one organization or another for most of my life. Volunteerism is an excellent way of contributing to make Canada the great country it is. Volunteers provide billions of dollars worth of services to the economy and, simply put, our country wouldn't be what it is without volunteers. Volunteers do not ask "what's in it for me?", but rather "how can I assist?".
I have been associated with the National Association of Federal Retirees for a good number of years and never before has the importance of our volunteers been as evident as during this year of the pandemic. You have selflessly helped the Association to be vibrant and stable during a difficult year. You have stayed interested and involved. Most of you, I know, contribute to other groups, associations and charitable organizations as well. Volunteering is in our blood, in our nature. So, let's reflect this week about how important we are, but also about how to encourage and inspire others to volunteer. Let's be thankful for the front-line volunteers who are helping out in communities across the country, the informal caregivers who are giving their time to help vulnerable Canadians and the individuals who are helping out in soup kitchens and shelters for the homeless. We are all part of one big family of volunteers and our reward is pride in our contributions and our impact.
Jean-Guy Soulière