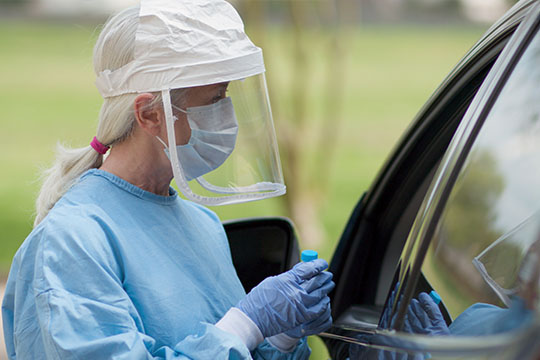 To all those working on the front lines of this pandemic, thank you for being there for us.

During this pandemic, there are thousands of Canadians making sacrifices and selflessly working to support their communities, offer medical assistance and ensure that essential goods and services remain available.
To all essential-service workers, front-line responders, health-care workers, public servants, and members of the Canadian Armed Forces and RCMP, thank you for being there for us and for all Canadians during the coronavirus pandemic.
To express our gratitude, the Federal Retirees team ran a thank-you message in the Ottawa Citizen and Le Droit newspapers.
 
Click here to download and view it.
 
We encourage you to think about what you can do to support our coronavirus heroes.
First things first, you can help health-care providers and emergency workers by staying home. If you must go out, practise physical distancing by maintaining at least two metres between you and others. When we follow the rules and safety protocols that are in place, we are helping to flatten the curve.
Many cities and communities have thank-you nights. Join in the celebration from your home by displaying signs and making noise to recognize those at the front lines of the pandemic.
Consider, if you are able, making a donation to one of the many organizations and charities that are experiencing a spike in demand.
List the people in your life who are working on the front lines of COVID-19. Reach out, thank them and ask if there is anything you can do for them – while practising physical distancing, of course.
Finally, be kind, courteous and appreciative to all the coronavirus heroes you encounter. What they're doing is not easy and they're doing it for us.
 
P.S. Don't forget to visit us on Twitter or on Facebook and share our thank-you message with your own networks (or you can click the shareable image below to download it).