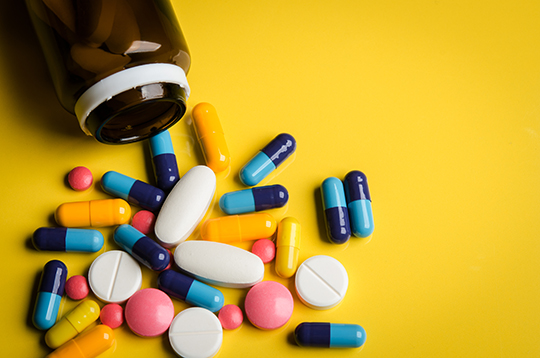 Dima Sobko / shutterstock.com

Health Minister Jane Philpott remarked in a recent House of Commons Health Committee meeting that pharmacare "is not part of my current mandate" and that "it sounds like it might be expensive and that's one of the reasons we're not in the position we're about to implement pharmacare." 

But Philpott has previously said, and reiterated to the Committee, that this government will focus on lowering drug costs, which the minister noted as an "important first step" to pharmaceutical care. Canada's drug prices are second highest in the world, behind only the United States, which makes addressing drug costs critical in building a cost-effective pharmacare strategy.

"A comprehensive approach to the health care system is critical for Canada's seniors and their families, and it needs to include pharmacare," says Debbie Bernhardt, Acting Chief Executive Officer of the National Association of Federal Retirees. "The time has come for Canada to establish integrated national pharmaceutical, homecare and long-term care strategies with leadership from our federal government." 

The national pharmacare conversation has been taking place since the 1960s and is likely to continue. In addition to high drug costs, Canada is the only country with universal medicare that does not have a pharmacare component. This gap in our healthcare system has created inequitable coverage and access to drugs, and high drug costs for Canadians, according to a 2013 C.D. Howe Institute report Rethinking Pharmacare In Canada. A national pharmaceutical strategy can help Canadians achieve better health and reduce costs elsewhere in the health care system.  

"Addressing high drug costs is a wise step that can help ensure future pharmacare dollars are spent wisely, and that can happen as part of the overall development of a national pharmacare program," says Bernhardt. 

"National pharmacare and the first steps toward it as part of our universal health care system is smart, responsible public policy," notes Bernhardt. "And we look forward to this government's action on tackling one of the first issues facing progress toward a national pharmacare strategy – the high drug costs facing Canadians." 

The National Association of Federal Retirees is the largest national advocacy organization representing active and retired members of the federal public service, Canadian Armed Forces, Royal Canadian Mounted Police (RCMP), and retired federally-appointed judges, as well as their partners and survivors. With 185,000 members including more than 60,000 veterans and their families, the Association has a 50-year history of providing independent advocacy on issues affecting the financial security and health and well-being of our members and Canadians.
-30-
For more information, please contact: 

Nathalie Trepanier, Director, Communications and Marketing
National Association of Federal Retirees 
ntrepanier@federalretirees.ca 
Tel.: 613-745-2559 ext. 234