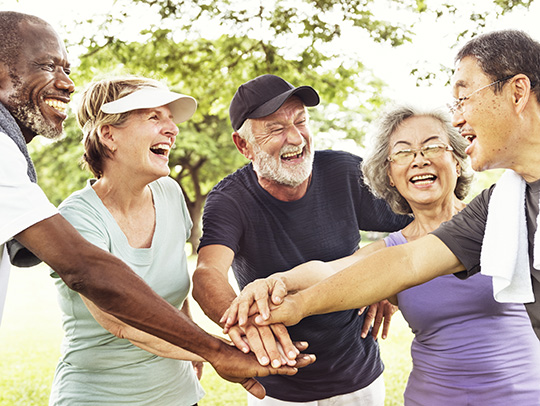 The National Association of Federal Retirees has a proud 60-year history of advocacy on behalf of our members and all retirees. In collaboration with our volunteers and supporters from coast-to-coast, we continue this tradition of strong, smart advocacy campaigns that seek to protect against changes to our members' hard-earned pensions and benefits, and to support good policy that improves the lives of all Canadians in their retirement.
Our success is not only measured in policy changes and legislation – it grows with every hour of meaningful discussion with Parliamentarians, and with every email and letter written. Together, we are achieving and surpassing our strategic advocacy goals and targets every day.
Since the last election, we have made a real difference. From fighting Bill C-27 to seeing a Minister of Seniors named by this government, we can see the impact of our hard work and perseverance. With the 2019 federal election on the horizon, Federal Retirees is looking forward to building on this success with the next government.
Improved retirement security
  Fighting Bill C-27 and Target Benefit Plan conversions
Nearly 50,000 emails and letters sent to the Finance Minister and Members of Parliament
Over 75 meetings with MPs, Senators, Ministers, and Senior Government Officials
Over 100 hours of collaborative planning with the Canadian Coalition of Retirement Security
  Putting retiree Phoenix issues on the agenda
Raising concerns on issues uniquely affecting retirees in the far-reaching Phoenix pay system boondoggle through in-depth survey and analysis
Discussed in all meetings with MPs, senators, ministers, and senior government officials
National seniors strategy
  Championing a National Seniors Strategy
Supporting M-106, the motion that calls for the implementation of a strategy, in Parliament
Making an in-depth presentation at the House of Commons Standing Committee on Human Resources, Skills and Social Development and the Status of Persons with Disabilities
Attending community consultations and providing important feedback on how to best implement such a strategy in different parts of the country
  Calling for the appointment of a Minister for Seniors
Rolling out a 5-step plan to call on the government to appoint a Minister for Seniors as part of the National Seniors Strategy
Celebrating a victory for Federal Retirees and all Canadian seniors - in July 2018, a Minister for Seniors was finally added to the cabinet
Sending thousands of messages to the Minister and to Members of Parliament asking for a National Seniors Strategy to be a top priority
 
Support for Canada's veterans
  Facilitating meaningful discussion on challenges facing veterans and
  their families
12 town hall meetings hosted across the country as part of our successful Veterans Outreach Initiative
Engaged with over 500 veterans and their families on the transition process and post-release services, and much needed improvements
Publishing an in-depth report to amplify the voices and concerns and veterans and their families
Hosting a day-long Veterans Summit with dozens of political and non-government organization leaders to critically review feedback and develop tangible solutions