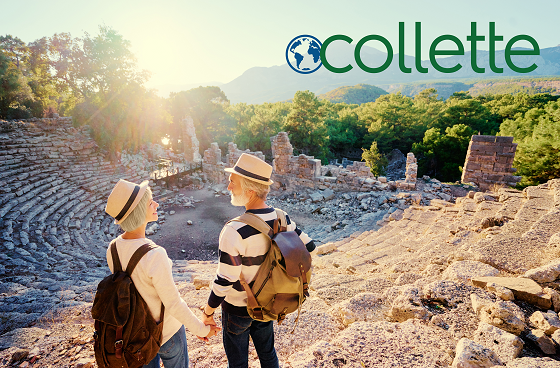 For our latest information about the coronavirus disease (COVID-19) outbreak including news from Federal Retirees preferred partners, please visit our COVID-19 Information Hub.
Collette loves Federal Retirees! If you missed the latest webinar for members (or if you'd like to rewatch it), it's now available for viewing. Learn all about the exciting Spain and Portugal tour scheduled for spring 2022.
Across all seven continents, Collette blends incredible destination highlights with places you might never go on your own. With a Collette tour manager by your side, explore the world without ever searching for the right hotel, navigating a foreign city, or missing a 'must-see'.
Included Private Sedan Service: receive round-trip home to airport sedan service on all air-inclusive tours for distances of up to 100 kilometres from eligible airports.
For reservations, call Collette at 866-413-3762 (toll-free). To find out more about our partner, Collette, explore their website. 
With the offer code FRSAVE, Federal Retirees members receive a discount on seasonal offers, up to $500* per person. Plus, members are also entitled to $100 off all tours in additional to any retail offers. Don't forget to mention your membership to the National Association of Federal Retirees and the code FRSAVE when you book!

Visit Collette's Federal Retirees page to find out more about this great deal and current tours.
*Some restrictions apply.
Collette is pleased to announce a new tour for spring 2022: Spain's classics and Portugal! In this webinar presentation for Federal Retirees members, Collette regional destination manager Angela Almeida tells all about this exciting tour.