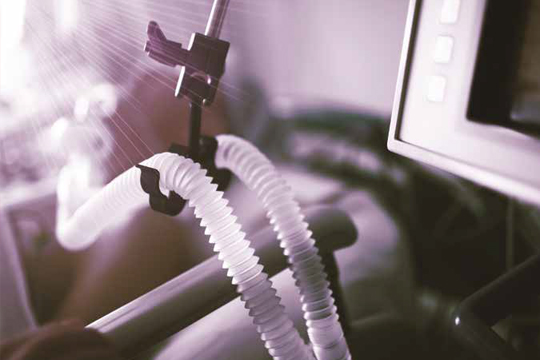 Canadians are now allowed to choose their death provided they have a "grievous and irremediable condition" that causes a "decline in capabilities and intolerable suffering." But there are still some holes in the legislation.
 
When she's fielding queries about medical assistance in dying, Stefanie Green is consistently asked one question: How can patients with dementia legally get help to end their lives?
"That and whether life insurance is affected," says the physician whose book, This Is Assisted Dying, became a Canadian bestseller in its first week on sale when it was released in March and is set to be published under a different title in Australia and New Zealand. "Let me answer that quickly. Life insurance is not affected."
As for the former question, well, first some context.
In 2015, the Supreme Court of Canada determined the blanket prohibition of assisted death under the Criminal Code of Canada infringed on people's rights, finding it unconstitutional and throwing the door open to assisted death in Canada. The following year, the federal government provided exemptions from criminal prosecution to physicians and nurse practitioners offering medical assistance in dying (MAiD). Although the drugs can be self-administered through a prescribed barbiturate drink, the majority of medically assisted deaths in Canada are doctor-administered.
In 2020 — the latest figures available — 7,595 MAiD cases were reported, accounting for 2.5 per cent of all deaths in Canada. The total number of medically assisted deaths since the enactment of legislation to the end of 2020 was 21,589, according to a Health Canada report.
When Green started providing MAiD very soon after it became legal in Canada in 2016, just 11 jurisdictions in the world — including five U.S. states — had legalized assisted dying. Now there are 25 jurisdictions. Canada's approach is very different from that of the United States, Australia, New Zealand and Austria, but similar to Belgium's and the Netherlands'. The latter was used as a model for the Canadian legislation. Switzerland stands alone in its approach by allowing people from other countries to access assisted dying there. Some Canadians did so before it was allowed here.
The process in Canada starts with a written request, which is followed by independent assessments by two different doctors. The doctors must agree that the individual meets the legal eligibility criteria.
"It's a very intense experience for a physician," explains Brian Morris, a retired family physician who now works in palliative care and MAiD and is medical director for Hospice Simcoe in Barrie, Ont. "In pre-COVID days, I had performed MAiD with 40 people there and glasses of champagne and toasts and tears and laughter and songs and prayers and little speeches and poems being recited. And all of this orchestrated so the circumstances of the death are meaningful and deep and rich for everybody. Sad, of course, but still a deep and rich experience that is planned as much as somebody wants to plan."
All had decided the final chapter of their lives was coming to an end.
After being twice assessed by two different doctors to ensure all the criteria are met, final consent is established then the first injection, known as a sleepy drug, is administered. That is typically followed about 10 minutes later by a second, an anesthetic drug used in colonoscopies, but at 10 times the strength. It relaxes the muscles, drops the blood pressure, "the breathing muscles get so relaxed, they just stop. And when the breathing stops, the heart stops very soon after," Morris says. A third drug can also be used to ensure all muscles stop functioning.
 
Controlling one's death
Control has been the primary underlying factor. Someone suffering from cancer, Morris reasons, never had a choice in that diagnosis. But in some situations, they can decide the course of their life, or rather end of life.
"That person, with MAiD, can choose the time and place and the circumstances of their death … They can't control anything else about their illness," says Morris, who doesn't count, but figures he has conducted 100 or  so procedures during the six years it  has been available.
"If you were watching this being done what you would see is the person's eyes closing, the mouth would open, there might be a bit of snoring, you'd see the face muscles relaxing with the first drug. With the second drug, the rise and fall of the chest ebbs and then it doesn't move," said Morris. "And that's it. That's all that you would see. There's no seizure, there's no convulsion, there's no loss of bowel or bladder control, there's no gasping or snorting or anything like that in all of the ones that I've done. It is a very peaceful, quiet thing."
The legislation that lays out the parameters under which MAiD can be used continues to evolve, but so far, Canadians cannot request it in advance. That, says Green, cofounder and current president of the Canadian Association of MAiD Assessors and Providers, is problematic for those in cognitive decline and for doctors like her, who help people who want to end their lives. What it comes down to is a phenomenon she refers to as "10 minutes to midnight" where doctors must watch for that window when the individual meets the intersection of two criteria — being in an aggrieved and irreversible condition of decline, but still having the capacity to understand exactly what it is they're asking for at the time of the procedure.
 
'Competence' is key
For Lucile McGregor's husband, Norm, that six-day window between the time he was approved for MAiD and when the time had come, was too wide. Midnight arrived too early.
The retired adviser on parliamentary process for the House of Commons was among a group of people who had gathered around her brother when he received assistance in dying in 2017 after being incapacitated with frontotemporal dementia and progressive supranuclear palsy. "It was very peaceful, very quiet in many ways," she said of the event.
Family and friends gathered in his nursing home room where he had been living the previous two years and bid him adieu after he gave his final consent.
"They had a big bag and it had all the things you need on a long journey," she recalls. The first injection put him to sleep. Several minutes later he received a second injection, which ended his life.
Later that year, her husband was diagnosed with bile duct cancer, which she describes as always fatal. He did undergo chemotherapy treatments, but became acutely ill that spring. On his birthday, July 8, he woke up in his Ottawa home trembling, agitated and with a high fever and he headed to hospital. Four days later he was in palliative care.
"He was very lucid," says McGregor. "He was horribly uncomfortable. He just had enough."
Two medical assessments were conducted and he was approved for MAiD, with a date scheduled the following week, on July 30. But when the day arrived, he was no longer considered competent and was prohibited from undergoing the procedure. "That morning, when I got there, I was told by the doctors that he was no longer lucid.
"He died the next morning."
 
The wheels of justice turn
The law, however, is fluid and the legislation around assisted dying in Canada has been amended since it was first made available and is likely to undergo further changes. When it comes to MAiD, the wheels of justice seem to turn their fastest.
Montreal medical lawyer Jean-François Leroux was co-counsel in the 2019 trial of Nicole Gladu and Jean Truchon, in which he successfully  argued that the requirement that death had to be reasonably foreseeable in order to access MAiD was a violation  of their rights.
In March 2021, the government changed the provisions following the Quebec Superior Court ruling. Although someone who isn't dying can now access assisted dying, the criteria for that circumstance are more stringent. The individual must be informed of all the means to ease suffering and it must be offered to them.
Leroux expects there will be more loosening of the restrictions. In addition to the ability for those suffering from neuro conditions to request MAiD well in advance, while they still have the capacity, there is the issue of those with mental health conditions who have been requesting access.
"Normally the law is very slow to change. But here it's a good example of where the law is trying to keep track with the values of our society and for some people, actually, the law is changing too quickly," Leroux says.
Bill C-7 required the health and justice ministers to initiate an independent expert review to examine making MAiD available to patients whose only medical condition is a mental illness, resulting in the release of Final Report of the Expert Panel on MAID and Mental Illness this past May. But a sunset on the exclusion of mental health patients will automatically lift on March 17, 2023, meaning it will be available to mental health patients in fewer than six months.
The special joint committee on medical assistance in dying is also expected to report to government this autumn on whether to make MAiD available to mature minors and addressing the issue of advanced request.
"We may see mature minors access assisted death in this country, we may see advanced requests possible … I would be surprised if that happened, although I know Canadians want that to happen," says Green, who is considered a pioneer in the field. "These [changes] will be debated over the next five years or so in our country."
Visit canada.ca for more information on MAiD in Canada.
 
Doctors must agree that the individual meets the legal eligibility criteria. Currently that means:
They must have the capacity to make the request and make informed consent;
The request must be voluntary;
The individual must be an adult and a resident of a province or territory with access to health care;
They must have a grievous and irremediable condition which is causing a noticeable and irreversible decline in capabilities and intolerable suffering. That suffering could be fear, pain and the inability to do things or complete tasks that were once important to them;
They must be eligible for Canadian-funded health care. The process is not available to visitors from other countries.
More details are available through the Canadian Association of MAiD Assessors and Providers website.
This article appeared in the fall 2022 issue of our in-house magazine, Sage. While you're here, why not download the full issue and peruse our back issues too?