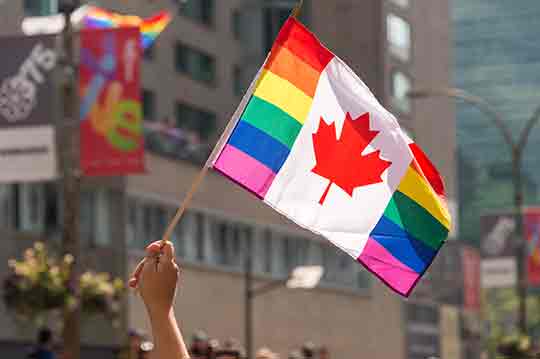 As the largest association in Canada representing former public servants, Canadian Armed Forces and RCMP members, the National Association of Federal Retirees (Federal Retirees) took part in today's ceremonies where the Prime Minister made an apology to LGBTQ2 people who were forced out of the public service, the RCMP and the military.
"It was wrong that members of the lesbian, gay, bisexual, transgender, queer and two-spirited people (LGBTQ2) were denied the individual pursuit of promising careers in service to their fellow Canadians in the federal public service and the Canadian Armed Forces and the RCMP," said Federal Retirees President Jean-Guy Soulière. "Such unfair discrimination based only on a person's sexual orientation would never legally be tolerated in Canada in the post-Charter of Rights era and should never have been culturally tolerated in the first place."
Many Federal Retirees members either experienced such persecution as a member of one of these groups or they were forced to perpetuate such discrimination during their careers because of the wrong-headed policies of these public institutions.
Today, Federal Retirees is proud to stand together with the Government of Canada in offering our own apologies to LGBTQ2 persons for the discrimination they have suffered and in promoting equality and inclusion for all Canadians.