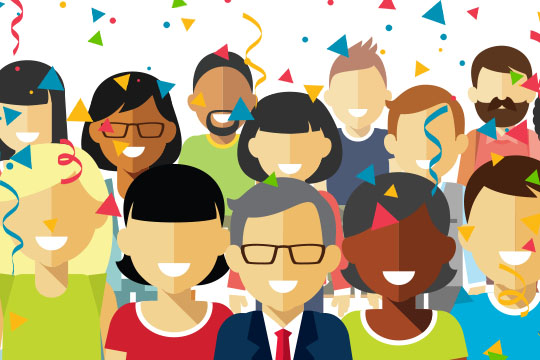 There is a new version of this article. Check out the latest update – now, you can make the switch to DDS online!
 
Still paying for your Federal Retirees membership annually by cheque or credit card? There is a better way!
The Dues Deduction at Source (DDS) payment option is the simplest and most convenient way to pay for your membership with Federal Retirees and to automatically renew it annually.
Thanks to our relationship with the Treasury Board and the Pension Centre, the DDS option allows your membership fees to be deducted directly from your pension on a monthly basis. This translates to $4.28 per month for a single membership, or $5.55 per month for a double. If you have any questions, please check out our FAQs below or contact our member services team.
For a limited time, any existing member who makes the switch to DDS will receive a one-time special offer of three free months of membership.
The offer is also available for new members who join after July 1, 2019, and agree to pay by DDS. All you have to do is complete this DDS registration form, return it to us and we'll handle the rest!
Frequently asked Questions
Will making the switch to DDS affect my pension or cause me Phoenix-related problems?
No, choosing to pay for your membership through DDS will not cause any changes to your pension aside from deducting the membership fees each month. We have also been in touch with the Pension Centre and can assure you that choosing to pay for your membership through a deduction from your pension will not cause Phoenix-related complications for you.
If I signed up for membership before July 1, 2019, can I benefit from these savings too?
Yes, you can! For existing members, please fill out this DDS form to update your payment method and make the switch. If you have any other questions, don't hesitate to reach out to us.
Unfortunately, the DDS payment option is not available to current employees or to those in receipt of judges' pensions or judges' survivor allowances.
I'm not yet a member. Can I use this form to sign up for membership with the Association and pay by DDS?
For newly joining members, all you have to do is fill out our enrollment form and select option A in Step 3. Simply return it to our national office team, and we'll take care of the rest. While you're here, why not browse around and check out what we're up to?
I don't have a printer to print the form, but I'd really like to pay by DDS. What can I do?
Not to worry! Simply contact us by phone or email and we'll mail you a copy of the appropriate form with a prepaid return envelope.
I still have questions about my membership and making the switch to DDS. Can I talk to someone?
At Federal Retirees, we couldn't be prouder of our helpful member services team. Send us an email at service@federalretirees.ca or give us a call at 1-855-304-4700 (toll-free) to talk to a real, live human!
Take advantage of this special limited-time offer and make the switch to DDS today!