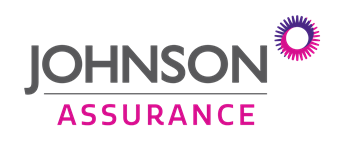 For their dedication to Canadians, we think it's only right that our members have someone looking out for them. We put a lot of consideration into choosing our preferred service providers, which is why it's important you know our preferred insurance partner in Quebec has recently changed.

I'm excited to introduce our NEW preferred home and auto insurance provider for Quebec—Johnson Assurance.

We've had a relationship with Johnson for over 20 years, so we know they are as dedicated to serving you as we are. Our Quebec members have been able to purchase MEDOC ® Travel Insurance through Johnson for many years and now can take advantage of group discounts on home and auto insurance through Johnson Assurance.
This is tremendous news for our members in Quebec. Through Johnson Assurance you can access:
Savings of up to 35%* on your home/auto insurance
Earn AIR MILES® Reward Miles **
24/7 claims assistance
Roadside Assistance

Johnson Assurance has dedicated service specialists in Montreal, solely serving Quebec customers. Get in touch at 1-888-424-2529.
Just for calling to get a quote, you will receive a $25 Prepaid Gas Card†!
Nothing is more important to us than serving you. We know Johnson shares that dedication. I for one am looking forward to how this prospect will benefit our members in Quebec.

Sincerely,

Simon Coakeley
Chief Executive Officer
National Association of Federal Retirees
 
Johnson Inc. is a licensed insurance intermediary ("Johnson"). Home and auto policies underwritten by Royal & Sun Alliance Insurance Company of Canada ("RSA") in Quebec and primarily underwritten by Unifund Assurance Company ("Unifund") in the rest of Canada. Auto insurance not available in BC, SK or MB. Johnson, RSA and Unifund share common ownership.*Full savings amount of 35% available on home insurance if the following discounts are applicable: age, stability and multi-line. Full savings amount of 30% available on auto insurance if the following discounts are applicable: group, stability, multi-line, and conviction free. Percentage savings may vary otherwise. Applicable only to policies underwritten by RSA in Quebec. †Certain conditions apply. Promotion runs from Jan. 15th, 2017 to June 15th, 2017 ("Period"). Open to persons who are the intended recipient of this offer and are legal residents of Quebec and 18 years of age or older ("Eligible Person(s)"). One (1) pre-paid gas gift card ("Card") valued at twenty-five dollars ($25 CAD) to be awarded to each Eligible Person who calls Johnson at 1 888 424 2529 during the Period and obtains a home and/or auto quote. Maximum limit of one (1) Card per Eligible Person. Allow 8 weeks after promotion close for Card delivery by mail. Johnson reserves the right to discontinue this promotion prior to the end of the Period by posting a notice on its website at Johnson.ca/Quebec. **AIR MILES® reward miles awarded only on regular home and auto insurance policies underwritten by Unifund or RSA. At the time the premium is paid, one AIR MILES® reward mile is awarded for each $20 in premium (including taxes). AIR MILES® reward miles are not available in SK or MB. ®TMTrademarks of AIR MILES International Trading B.V. used under license by LoyaltyOne, Co. and Johnson (for Unifund and RSA).