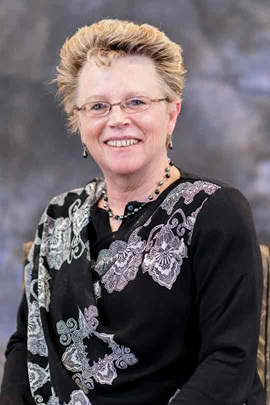 It is with great regret that we announce the death of former Association vice president, Marie Bergeron. Following a battle with cancer, Marie passed away on Feb. 27, 2018. 
After spending close to 33 years as a dedicated federal public servant, Marie devoted much of her time to volunteering and advocating on behalf of federal pensioners. Beginning at the branch level and eventually as national vice president, she approached her volunteer roles with her trademark confidence and enthusiasm. We continue to benefit from her strong, hopeful vision for the Association and Marie will be dearly missed. 

A celebration of Marie's life will take place on April 7, 2018 at the Château Monsarrat, 100, rue du Château, Gatineau (Hull sector) from 2 to 5 pm. The internment will take place later in Quebec City in the presence of the family.