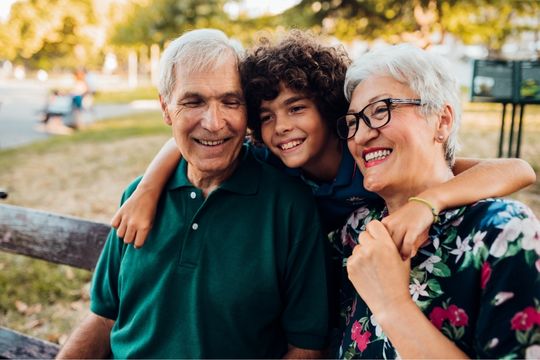 With an election on the horizon, Albertans have an opportunity to speak up for retirement income security, public safety and a health-care system that works.
 
Albertans will be heading to the polls by May 29. During this provincial election, Federal Retirees is calling on the province's next government to act now to ensure secure, healthy and dignified retirements for Albertans.
This work is more important now than ever before. Adults over 65 make up the fastest-growing age group in Alberta, accounting for 15 per cent of the province's total population or more than 725,000 Albertans. By 2040, that number is expected to nearly double, exceeding 1.1 million. By the mid-2040s, one in five Albertans will be over 65.
Alberta needs a plan for its health-care system, including urgent investment and restructuring so that health care and social services are accessible, equitable and high quality. These investments must be prioritized, along with good decisions made in Albertans' best interests regarding public safety and long-term retirement security.
Older adults deserve dignity and to be involved in policy decisions that affect their well-being and care. It's time to change our perspective on aging.
And this provincial election is our chance to do that.
 
Key messages
During this election, Federal Retirees is calling for Alberta's next provincial government to:
Reinstate an effective, independent seniors advocate.
Develop and implement a provincial seniors strategy.
Invest in public health care — including home care and long-term care, access to primary and specialist care, and shorter surgical wait times.
Keep Albertans' retirements secure and their pensions safe with the Canada Pension Plan.
Uphold the role of the RCMP in preserving public safety for Albertans, a strong tradition for over a century.
Time (again) for a seniors advocate and a seniors strategy
Alberta's next government must commit to bringing back an effective, independent seniors advocate and developing and implementing a provincial seniors strategy.
Invest in public health care — from primary care through to long-term care
Alberta's next government must commit to investing in health care, from primary care to home care to long-term care, addressing surgical wait times within the public health-care system and ensuring Alberta's long-term care standards are implemented and enforced.
Keeping retirements secure with the Canada Pension Plan
The province's next government must commit to ensuring the long-term sustainability of Albertans' pensions by remaining with the Canada Pension Plan.
Continuing Alberta's century-old tradition of public safety with the RCMP
Alberta's next government must commit to public safety delivery in continued partnership with the RCMP.
 
Make sure every candidate in this Alberta election hears this message
There are plenty of ways to get involved in this election, and Federal Retirees is making it easy. Use the tools below to send letters, hold meetings and get the word out about the priorities that matter most to older adults this election.
 
You never know when you might get a chance to ask candidates or their campaigners about their positions on the issues most important to older adults in Alberta. Keep our election toolkit handy as a quick reminder of facts and questions to ask when connecting with candidates and their campaign officials.
Our election toolkit can be used when you meet with candidates in-person or virtually, host a candidate town hall or pose questions during a community meeting.
Many Federal Retirees branches in Alberta are holding election town halls with local candidates. Contact your local branch to find out how to attend.
Download your copy of the 2023 Alberta election toolkit.
 
Send a letter to your candidates
This easy-to-use tool helps you send a letter to candidates in your riding with just a few simple steps! Enter your address to find your candidates. Then, review our pre-written letter (or make edits of your own) and click "send." It's that easy!
Send a message to your candidates today with our easy-to-use online tool:
Note: This letter will be sent to all Alberta provincial election candidates in your riding for which contact information is currently available.
 
Send a letter to the editor of your local news publications
Letters to the editor are a great way to highlight your concerns with the public and generate discussions about important election issues.
You may customize the letter to make additions of your own, including what these issues mean to you (keeping it respectful, factual and concise). You may also copy the text, paste it into a document on your computer and submit it electronically to your local newspaper by email or through newspaper websites.
Send a letter to the editor of your local news publications with our easy-to-use online tool:
If you have questions about our 2023 Alberta election advocacy campaign or you're wondering how you can get involved, write to advocacyteam@federalretirees.ca to connect with Federal Retirees' advocacy team.
For more information about the Alberta election — including when and how to vote — visit Elections Alberta.