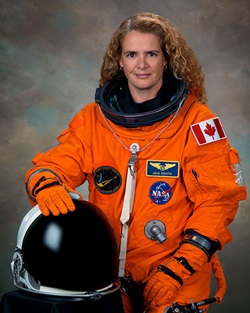 The announcement by the Prime Minister of the appointment this fall of Canadian astronaut, engineer, scientist and corporate director Julie Payette as the 29th Governor General of Canada is heartily welcomed by the National Association of Federal Retirees (Federal Retirees).
"Between 1992 and 2013, Ms. Payette worked as an astronaut, flew two missions in space and was the lead astronaut at the Canadian Space Agency," said Jean-Guy Soulière, National President of Federal Retirees. "This is a proud day for public servants and the Canadian Armed Forces who trained our new Governor General as a pilot and who helped support her ambitions and made possible her work in space."
Ms. Payette has received many distinctions and 27 honorary doctorates. She is a Knight of the Ordre national du Québec and an Officer of the Order of Canada.