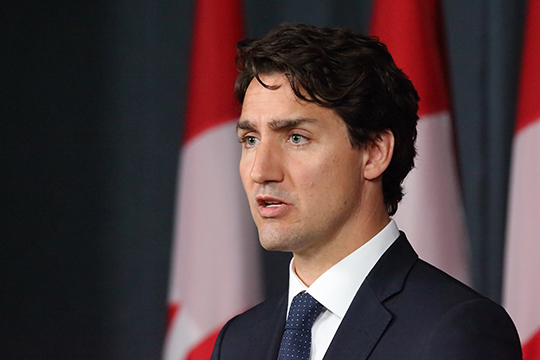 Yesterday, Prime Minister Justin Trudeau announced what is expected to be the last cabinet shuffle in advance of this year's federal election. Late last week, news broke that President of the Treasury Board and long-time MP, Scott Brison, would be leaving his seat at the cabinet table and not seeking re-election in his Nova Scotia riding. For Federal Retirees, Scott Brison's departure signals new opportunities for communications with his successor, Jane Philpott (MP Markham-Stouffville), who became Treasury Board President earlier today.
"We want to extend warm wishes to Mr. Brison and commend his lengthy service to Canadians and to this important portfolio," said Jean-Guy Soulière, President of the National Association of Federal Retirees. "We also want to congratulate Dr. Philpott on her appointment. We are eager to meet with her soon to begin building a stronger and more substantive relationship between the federal retiree community and the Treasury Board."
As Federal Retirees works closely with bargaining agents and Treasury Board representatives to review the Public Service Health Care Plan (PSHCP), Minister Philpott's background as a physician could have a bearing on discussions and decisions on the way forward for the health plan. The PSHCP covers federal employees, those serving in the military and RCMP, veterans and federal retirees.
Yesterday's cabinet shuffle also saw changes in leadership at Veterans Affairs Canada. Seamus O'Regan (MP St. John's South-Mount Pearl) will now be Minister of Indigenous Services, with Judy Wilson-Raybould (MP Vancouver-Granville) filling his former role as Minister of Veterans Affairs and Associate Minister of National Defence.
"Federal Retirees has had an exceptional working relationship with Minister O'Regan and his team. We are saddened to see him leave this file so quickly, though we wish him the best of luck with his new role," said Soulière. "We look forward to Minister Wilson-Raybould picking up this important file and to working with her as part of our ongoing Veterans Outreach Initiative."
With a federal election slated for October 2019, this new cabinet is expected to serve until the dissolution of Parliament.