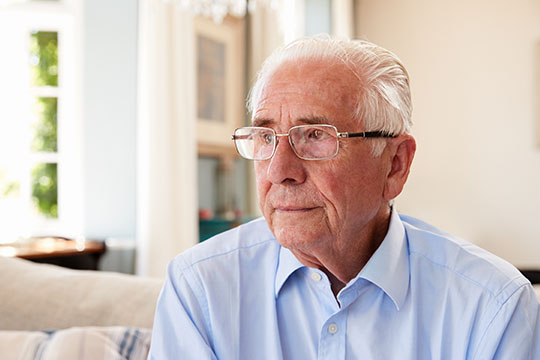 What is going on with Alberta's pensions? That's a question that was posed to me a couple of times on a recent trip to Alberta.
The province's premier, Jason Kenney, made headlines in late 2019 by moving some public-sector pension plans to the Alberta Investment Management Corporation (AIMCo) and floating the idea of opting the province out of the Canada Pension Plan (CPP) and into a new Alberta Pension Plan (APP), following the model of the Quebec Pension Plan (QPP). People are confused and want to know what this is all about, and how and why it is being done.
 
What have they done?
On Oct. 24, 2019, the Alberta government presented its budget. It included a plan to transfer funds from several public-sector pension plans, including the Alberta Teachers' Retirement Fund (ATRF) and Alberta Health Services (AHS), as well as the Workers' Compensation Board fund, to AIMCo for management, without any prior consultation. This represents $30 billion in assets.
Based in Edmonton, AIMCo is already the institutional investment manager of more than $108 billion in assets for 31 pension plans, including the Local Authorities Pension Plan (LAPP), Alberta Public Service Pension Plan and Special Forces Pension Plan.
Alberta's Bill 22, titled the Reform of Agencies, Boards and Commissions and Government Enterprises Act, enables this and became law on Nov. 22, 2019. The legislation requires these plans to enter into an investment-management agreement with AIMCo to be the exclusive provider of investment management services. It also prohibits these plans, and other provincial public-sector plans, including the LAPP, from withdrawing from AIMCo as an investment manager.
On Nov. 9, Kenney said there was a compelling case to be made for his province to exit the Canada Pension Plan in favour of a new Alberta pension plan. The potential departure has been examined as part of the "Fair Deal Panel" that has been holding town halls throughout the province. The final report is to be submitted March 31, 2020.
 
Why are they doing this?
Alberta Finance Minister Travis Toews has suggested that Bill 22 reflects the government's desire for efficiency and "the best use of taxpayer dollars," saying that there would be administrative savings that could reduce contributions.
The unions representing affected pension plan members are not convinced. They've suggested that the United Conservative Party (UCP) wants to control the billions of dollars that Albertans have been saving for their own retirements.
Alberta Federation of Labour president Gil McGowan suggested it was tantamount to theft. He pointed out that the ATRF's returns have been substantially better than those of AIMCo and that it has been independently managing its own retirement savings since 1939.
The federation is worried that its retirement funds will essentially be funnelled to capital-starved Alberta petroleum companies. AIMCo's CEO has said the government has not challenged the plan's independence, however the Alberta Investment Management Corporation Act, sections 19 and 20, allow the Alberta Treasury Board to issue directives on where and how to invest. Also, much like the Caisse de dépôt et placement du Québec (CDPQ), it could prove to have some "hometown bias" and invest in local companies (just as the CDPQ has in SNC-Lavalin and Bombardier). AIMCo's recent $1.15-billion deal to buy the Northern Courier Pipeline did not assuage those fears.
Toews said in an editorial in the Edmonton Journal on Nov. 26 that the UCP is looking at leaving the CPP to create an APP, also managed by AIMCo, as his government believes Albertans make a disproportionate contribution to the CPP ($2.9 billion more than they receive in benefits) and that an APP would have smaller contribution rates (5.85 per cent versus the current 9.9 per cent) with increased efficiency.
The former CEO of AIMCo, Leo de Bever, had a different take in an interview with BNN Bloomberg on Nov. 15, noting that a homegrown APP "mathematically… wouldn't make a great deal of sense from an administrative efficiency point of view." The APP will have to create new capacity to collect contributions and calculate pay and benefits, amongst other administrative costs that currently profit from the resources already existing in the current CPP structure.
The C.D. Howe Institute's Bob Baldwin also pointed out that the argument about lower contributions relies on Alberta's population remaining relatively young — but that's not guaranteed. Alberta's youth population stems from inflow from other provinces driven by a strong oil and gas industry — not from other basic demographic factors such as fertility rates and life expectancy. Baldwin writes, "the downward pressure on the use of carbon-based energy is inexorable and its adverse effects will be felt most acutely by high-cost producers. Stagnation or even contraction of oil and gas production in Alberta is likely to bring with [it] significant decline in inbound migration.…" Already, since 2013, Alberta has been facing an outflow of young workers. Alberta could find itself in a similar position to the one that Quebec finds itself in today — being home to an aging population and increased pension plan contributions.
Alberta union leaders are not convinced the APP is a good idea either, suggesting that it would cost millions to withdraw from the CPP (setting up the administration of Ontario's defunct Ontario Retirement Pension Plan or ORPP, touted by the former Wynne government in 2015, cost $70 million). Keith Ambachteer, president of KPA Advisory Services and director emeritus at the International Centre for Pension Management, said with the move Albertans would be taking on underwriting risks and set-up costs that could reach in the hundreds of millions of dollars. Overall, the move could make Albertans' pensions less portable and more vulnerable to economic downturns, with no guarantee that an APP would provide similar benefits to pensioners.
This position is like the one taken by a committee of provincial politicians that looked at this question back in 2004 under the Klein government. They determined that "an Alberta plan would be subject to more risk due to its reliance on a smaller population of contributors. They noted that Alberta's current demographics could shift quickly and significantly." They determined that an APP was not in the best interest of Albertans.
 
How can they do this?
With Bill 22, the UCP is the legislator, and despite strong disapproval by the pension plans involved, the Alberta government has the power to make these changes. This bill was already quite contentious as it included provisions to remove the Office of the Election Commissioner and the Opposition has done everything in its power to stop this legislation from moving forward.
Leaving the Canada Pension Plan is more complicated.
Some have said Alberta can simply do what Quebec did with the establishment of the QPP, but that isn't possible without a time machine. At its inception, the Canada Pension Plan Act allowed a province to signify its intention to provide for the establishment and operation of a plan in that province in lieu of the CPP, but the province had to do it on or before May 3, 1965, which is what Quebec did.
However, the act does allow the establishment and operation of a plan of old age pensions and supplementary benefits in lieu of the CPP, "commencing with the third year following the year in which the notice was given and providing for the payments and benefits thereunder comparable to those provided by this act…."
In other words, a province would have to give three years' notice before pulling out of the CPP, and its own plan would have to be comprehensive and comparable to the CPP. It would be possible to make it easier for Alberta to leave the CPP, and have more flexibility on what an APP looks like, though that would require two-thirds of provinces representing two-thirds of the population to agree to an amendment to the CPP act.
We will have to wait until the end of March, and the release of the Fair Deal Panel's report, to see which course the Kenney government will take. However, it could allay some fears by amending the AIMCo Act and removing the sections that would allow the provincial government to have significant influence over the direction of AIMCo's investment strategy.
This article appeared in the spring 2020 issue of Sage magazine as part of our "From the Pension Desk" series, which offers answers to our members' most common questions about their pensions. While you're here, why not download the full issue and peruse our back issues too?