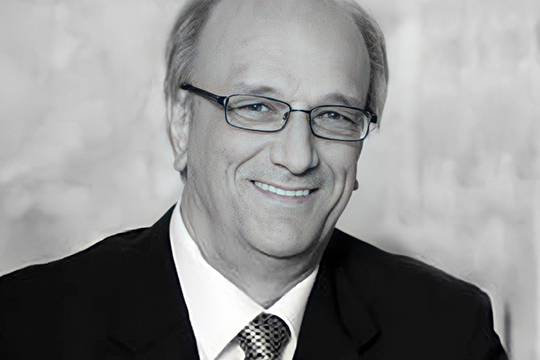 Hélian Lizotte was elected president of the Association in June 2010, and this photograph accompanied his first ever president's letter in the On Guard member newsletter.
 
It is with a heavy heart that we announce the passing of our former national president, Hélian Lizotte, on March 26, 2022.
Hélian was elected to Federal Retirees' board of directors in 2009 as the national director for Québec and went on to serve as president of the Association from 2010 to 2013.
Federal Retirees has benefitted enormously from Hélian's passion and generosity, and we extend our sincere thoughts and sympathies to Hélian's family, friends and former colleagues. His powerful statement about our work as an Association, published in the spring 2011 issue of On Guard, continues to ring true: "Together, we can continue to work to better understand the current situation for all Canadians, continue to protect the pensions we paid for, but also work towards building a better society for all Canadians, especially the most vulnerable."
A memorial service will be held at 146, rue St-Louis, St-Eustache, QC at 11 a.m. on Saturday, April 23, 2022. Hélian's son is accepting donations for the youth centre for the city of Deux-Montagnes, a cause that was close to his father's heart.