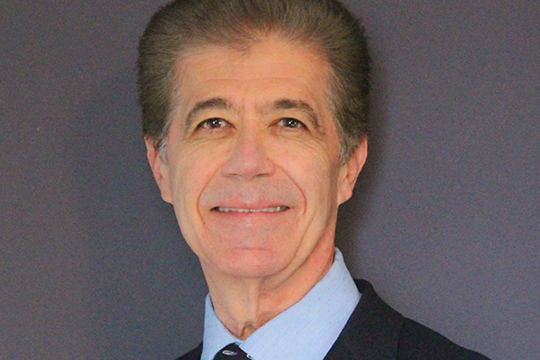 Federal Retirees is pleased to announce the appointment of Anthony Pizzino as its new CEO.
"On behalf of the national board of directors, and following an extensive executive search and selection process, I am delighted to announce the appointment of Anthony Pizzino as the chief executive officer for the National Association of Federal Retirees, effective May 10, 2021," said Association president Jean-Guy Soulière. "Welcome to Federal Retirees, Anthony. We are looking forward to a building a close and productive working relationship with you and delivering results for our members."
Before joining Federal Retirees, Anthony was a co-founder of the Executive Directors Network, which brings together senior management staff from professional associations and unions across Canada to share best practices, engage in professional development through annual conferences and connect through digital collaboration.
From July 2014 to September 2019, Anthony served as the inaugural executive director of AMAPCEO, the union for Ontario's professional employees, where he defined and delivered strategic direction for the second largest bargaining agent in the Ontario public service. He developed results-driven and people-focused business strategies dedicated to driving positive organizational change, streamlining internal processes and improving internal and external relationships.
Anthony also served as chief executive officer for Occupational Health Clinics for Ontario Workers Inc. and as national director, health and safety and then national research director for the Canadian Union of Public Employees (CUPE).
"I am very excited to begin my mandate as chief executive officer with such a fine, long-standing association of retired, dedicated public servants, Canadian Armed Forces and RCMP veterans as well as their partners and survivors," said Mr. Pizzino. "I am confident that my background, experience, ability to work in both official languages and my proven leadership will help me make a quick transition."
"I would like to express my and the board's sincere appreciation and gratitude to Nikki Dignard for acting as the interim CEO these past three months," said Mr. Soulière. "I know that the staff of the national office and all our volunteers are anxious to begin working with and getting to know Anthony."