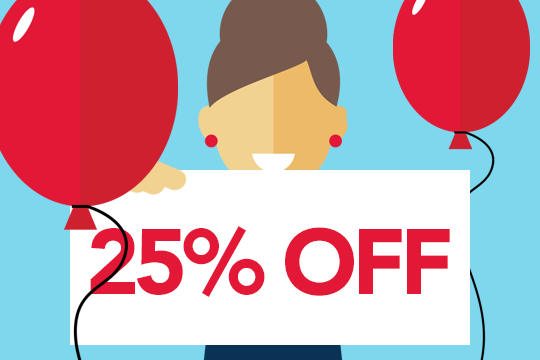 For a limited time only, we are offering a one-time 25% discount on annual membership dues for every member who switches to the Dues Deduction at Source (DDS) payment option.  The offer is also available for new members who join after July 1, 2019 and agree to pay by DDS.  Please complete this DDS registration form and return it to the National Office:
Attention: Recruitment and Member Services
National Association of Federal Retirees
865 Shefford Rd.
Ottawa, ON  K1J 1H9
The DDS payment option is the simplest and most convenient way to pay for your membership with Federal Retirees, and to automatically renew it annually.  Thanks to our relationship with the Treasury Board and the Pension Centre, the DDS option allows your membership fees to be deducted directly from your pension on a monthly basis (current rates are $4.19/month for a single membership, or $5.43/month for a double).  
Take advantage of this special limited time offer and make the switch to DDS today!
Unfortunately, the DDS payment

option is not available to current employees or to those in receipt of judges' pensions or judges' survivor allowances.  Upon receipt of any new DDS forms during the promotional period (beginning on July 1, 2019), membership dues deductions processing will be delayed by three months.  Therefore, members already paying via DDS are not eligible to receive this discount.  For more information, please call the Recruitment and Member Services team at 1-855-304-4700.