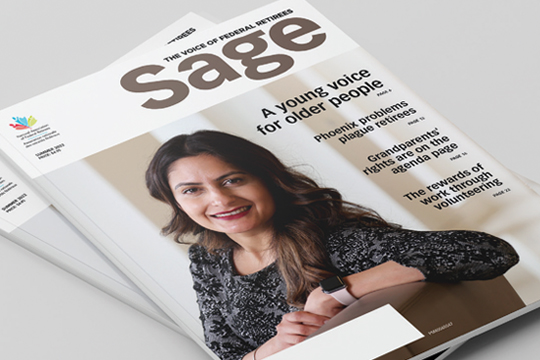 Guided by member feedback, Federal Retirees' national magazine, Sage, is undergoing a design refresh. We hope you're as excited as we are!
 
The long-awaited design refresh of Sage magazine is set to launch with our fall edition. The new look enhances everything you like about Sage and introduces new elements, which should improve the reader experience.
In 2021, we surveyed a member cohort that previously had expressed interest in participating in this type of initiative and got terrific feedback on what readers liked and didn't like about Sage. We reviewed the responses and used them to formulate the new design. We look forward to introducing it to you in the fall, but in the meantime, here's a sneak preview of our new cover design.