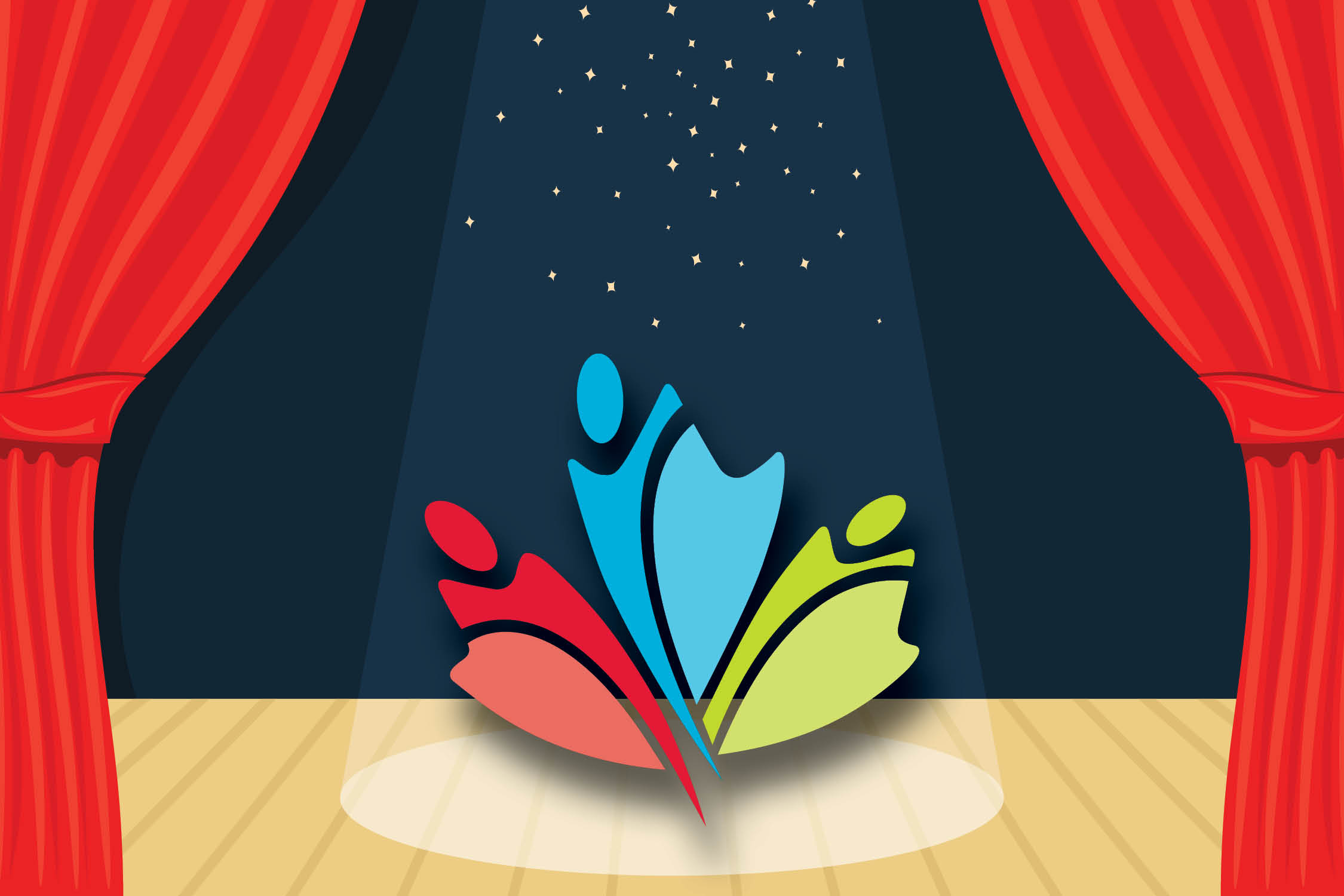 The National Association of Federal Retirees has a proud 50-year history of advocacy on behalf of our members and all retirees. In collaboration with our volunteers and supporters from coast-to-coast, we continue this tradition of strong, smart advocacy campaigns to protect against changes to our members' hard-earned pensions and benefits, and to support good policy that improves the lives of all Canadians in their retirement.
Advocacy Spotlight showcases successful initiatives and projects put forward by our dedicated volunteers and supporters.
Our success is not only measured in policy changes and legislation – it grows with every hour of meaningful discussion with Parliamentarians, and with every email and letter written. Together, we are achieving and surpassing our strategic advocacy goals and targets every day.
Advocacy Spotlight – June 2019
Nanaimo & Area Branch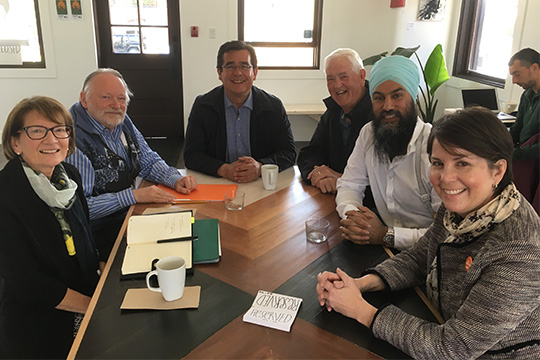 Nanaimo & Area Branch team meets with NDP leader. From left – Marg Smith, Charles Scrivener, Bob Chamberlain (NDP by-election candidate), Ken Jones, Jagmeet Singh (NDP leader, MP for Burnaby South), Maria Dellamattia (NDP national campaign manager).
In May, Federal Retirees Nanaimo & Area Branch advocates were hard at work meeting with candidates running in their local by-election (Nanaimo-Ladysmith). In addition to meeting with several other local candidates, the team was invited to meet with the NDP national leader, Jagmeet Singh. At the meeting, the team was able to present the Association's priorities and have an open discussion with Mr. Singh, who was recently elected as Member of Parliament for Burnaby South.
Shirley Pierce, Advocacy Program Officer for Prince Edward Island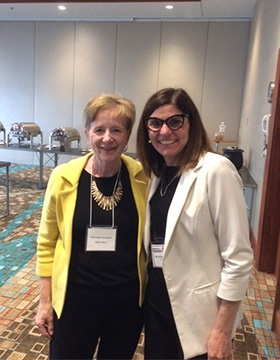 Advocacy Program Officer Shirley Pierce with
Minister of Seniors, Filomena Tassi.
At the recent Federal Territorial Provincial (FTP) Seniors Dinner on Prince Edward Island, Advocacy Program Office (APO) Shirley Pierce had the opportunity to speak to several key decision makers about the advocacy priorities of the National Association of Federal Retirees. Shirley connected with Heather MacDonald, Director General of Communications at Employment and Social Development Canada, Ernie Hudson, PEI Minister for Social Development and Housing, and Filomena Tassi, federal Minister of Seniors. The event was co-hosted by the PEI Seniors Secretariat, where Shirley serves as a Member at Large.
Past Advocacy Spotlights:
May 2019 — Brian Strongman, Director, District of British Columbia & Yukon
February 2019 — Brian Harris, Advocacy Program Officer for Saskatchewan
November 2018  —  Our arguments against Bill C-27
September 2018 — Micheline Lefrançois, Interim APO, and the Fredericton & District Branch
April 2018 — Ottawa and Lakehead Branches
December 2017 — Mike Walters, Hamilton & Area Branch