Gatineau, June 18 to 20 
Located in Gatineau in June, the Annual Meeting of Members (AMM) provides a forum for key Association volunteers to make decisions that will affect all members. These can include anything from changing existing regulations to proposing new objectives for the Association. Ultimately, it provides an excellent opportunity to help direct our advocacy work for pensions, health, and veterans. More detailed information about the AMM will be provided to branches by the end of April.
Members can express their objectives for the Association as well as their concerns through their respective branches, but participation and voting at the AMM is limited to the Board of Directors and one representative of each branch, usually the president. Identified volunteers can also attend.
The AMM also includes a welcome opportunity to present awards to outstanding volunteers at the branch and national levels.
 
Please note that the registration deadline was Tuesday, April 23, 2019.
To register for the 2019 Annual Meeting of Members (AMM) and to book your transportation and/or accommodations, please select the appropriate category below.
To register as an Association Sponsored Participant, click here. 

Association Sponsored Participants are the following: members of the Board of Directors (current and nominees), the president of each branch (or his/her proxy holder), branch services coordinators (current and incoming) and advocacy program officers. Invited guest speakers are also asked to register in this category.
 
To register as an Observer or Social-only Registrant, click here. 

We must carefully track registered Observers who wish to attend the AMM versus members who intend to participate only at the tradeshow, receptions and dinner. This category is called Social-only Registrants. Spouses will sign up as either observers or social-only registrants, depending on whether they will attend the actual meeting.
A maximum of three observers from each branch are welcome to register for the AMM, as well as dine with the official participants (at their own expense). Observers are usually branch officers who attend for information and educational purposes. Those who wish to enter the AMM plenary, whether a spouse of an association-sponsored participant or of an observer, must register as an observer.

Social-only registrants may register while hotel meeting space and guestrooms are still available.

All observers and social-only registrants are responsible for paying their own expenses.
Our travel policy requires volunteers to choose the lowest fare available but does allow advance seat selection. Higher class fares may include benefits such as advance seat selection at no charge and one free checked bag which can represent a $60 savings per round trip. Since our policy requires the most economical means of transportation, volunteers are advised to compare all options before booking, taking into consideration advance seat selection and checked bags, when required.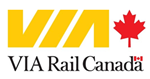 10% off most train fares (Escape and Prestige Class excluded). This discount will apply even to already discounted fares for seniors. Delegates can book through our travel agency HTG or by contacting VIA Rail directly (1-888-VIA-RAIL (842-7245) or www.viarail.ca/federalretirees) and quoting business rate code 810962. Three or more passengers travelling on the same itinerary are eligible for the Association discount. The member must be prepared to show Association ID on the train to verify the discount (e.g., Association membership card, note from National Office on letterhead or an Association business card).

5% discount on Standard (formerly called Tango)  fares and up to a 15% discount on Flex fares for flights to and from Ottawa from June 11 to June 27. Note that although Standard fares are less expensive, they do not include advance seat selection or a free checked bag. Delegates can book through our travel agency HTG or directly with Air Canada at www.aircanada.com with the promo code 6B98WJ81.

10% discount off Econo fares for North American flights into and out of Ottawa from June 11 to 27. WestJet does its utmost to ensure that travel experiences are fun, friendly and affordable. Delegates can book through our travel agency HTG or directly with WestJet (the discount can't be awarded over the phone). Go to www.westjet.com and enter the coupon code L53NT78.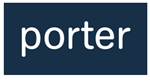 10% discount on available base fares (with the exception of the lowest class fare during a public seat sale) for travel to and from the 2019 AMM. Porter offers complimentary in-flight snacks and beverages (including beer and wine), GatePorter service for carry-on, and access to the Porter Lounge in Toronto and Ottawa, where free Wi-Fi and comfortable, leather seating is available. The discounted fares are available from June 14 to 20. Unfortunately, Porter will not extend the promo code past June 20 due to the Saint-Jean-Baptiste Day holiday in Québec on June 24. Seat sales may offer better rates than the promo code. Delegates can book through our travel agency HTG or by contacting Porter directly (1-888-619-8622 or www.flyporter.com) and quoting promo code NAFR19.