Laura Byrne Paquet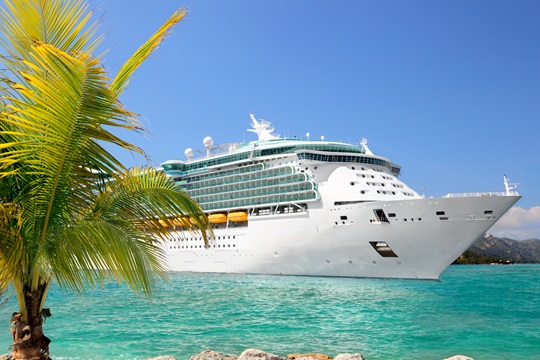 For a Caribbean cruise, you may think all you need to pack is a bathing suit, some sunscreen, and a few pairs of shorts, along with your passport, money and medications. While you should definitely bring all of those items, here are a few more essentials.
 
Think about water gear
One bathing suit probably won't be enough. If you bring two, you'll always have a dry one. You might also want different outfits for tanning and water sports—that stylish suit that's perfect by the pool might not be suitable for snorkelling.
If you like snorkelling, think about bringing your own mask, as rental ones might not fit well. An underwater camera is great for snapping photos of fishes and coral. Lightweight water shoes with thick soles can be handy on pebbly beaches.
If you plan to swim, kayak, parasail or otherwise go adventuring while wearing glasses, an elastic strap will serve you well. And if you're bringing a cell phone or non-waterproof camera on these outings, a small waterproof bag from a sporting goods store could save you a lot of grief.
Many cruise lines will provide a small beach bag, but these are often flimsy and open. Bring a zippered backpack or tote bag for shore excursions. And large, freezer-grade Ziploc bags are great for toting damp or sandy items.
 
Bring sensible shoes
By all means, pack those strappy sandals or neon flip-flops, but don't forget that shore excursions will often involve some walking, and may also include activities like cycling or hiking. In addition, many Caribbean cruise ships are huge, and you'll probably spend a good deal of time just walking around the ship. Supportive sandals, loafers and running shoes are a good idea.
 
Pack for the weather
Many islands are quite breezy, so bring at least one sunhat with a strap. For windy islands and air-conditioned cruise ship rooms, light sweaters and shawls are useful. Sunscreen is a must; consider bringing several smaller tubes instead of one big, heavy bottle. Throw in a lip balm with SPF, too. Don't forget bug spray in a pump bottle (airlines will confiscate aerosol cans). And even though you're going to the sunny south, bring a collapsible umbrella.
 
Relax at sea
Motion-sickness pills and wristbands, along with earplugs and sleeping masks, can help make you comfortable aboard ship. A small alarm clock will keep you on schedule. A tablet or e-reader, with a setting for reading in bright sunlight, will reduce the luggage space you need to devote to books and magazines. And don't forget to ask about your cruise line's onboard dress code. Most ships will have one or two formal dinners during a voyage, so you may need a cocktail dress, sport coat or suit.