If the old adage "a picture is worth a thousand words" is true, then a visit in person must be worth a million images. South and Central America provide a multitude of opportunities to experience breathtaking vistas, and awe is at every turn.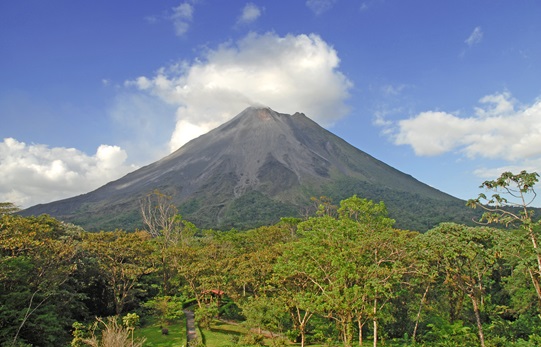 Costa Rica
Travellers find a paradise in tropical Costa Rica, with its relaxing sandy beaches, lush rainforests, picturesque waterfalls, and exotic plants and animals. There's certain to be something for everyone nestled in this temperate land. Oftentimes referred to as a "vibrant, living Eden," Costa Rica is home to rare wildlife and vegetation. People often visit just to search for species like the colourful scarlet macaw, red-eyed tree frog and three-toed sloth. And to preserve this beauty for generations to come, the government has protected one-quarter of its land.
---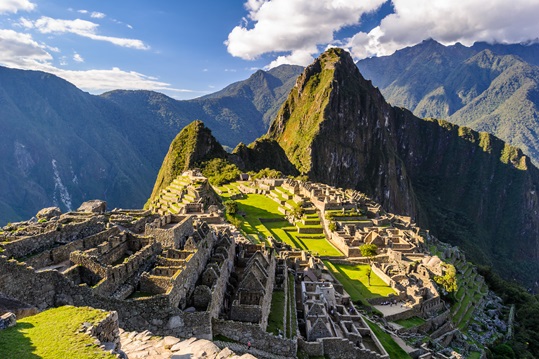 Peru
Filled with astonishing archaeological treasures, Peru is a magical land on the Pacific coast of South America, right below the equator. It encompasses part of the Amazon rainforest and was once part of the mighty Incan Empire. As you travel through the soaring Andes Mountains, you'll find yourself on a path to the spectacular ancient Incan city of Machu Picchu, with beautiful vistas at every turn. Peru's capital city, Lima, is home to colourful markets, intricate hand-woven textiles and savoury foods made by local residents. Fun fact: you will not experience any shortages of potatoes or corn while visiting Peru. The country boasts 55 varieties of corn — including yellow, white, purple and even black!
---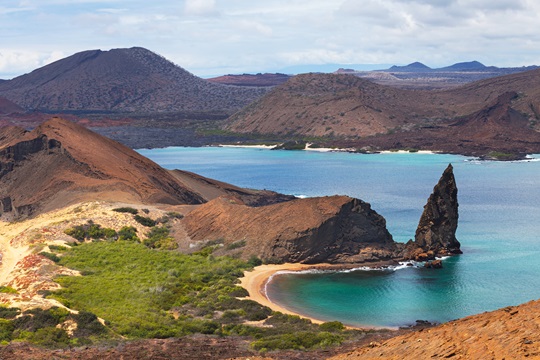 Galapagos Islands
Made famous when Charles Darwin visited in 1835, this archipelago is best reached by way of cruising. The islands comprise a series of volcanic protrusions, which sit on each side of the equator. The wildlife will take your breath away — blue-footed boobies, sea lions and iguanas — so be sure to go with an experienced guide who can tell you all about them. And if you ever needed a camera, this would be the time. There's nothing quite like the feeling when you come face to face with the well-known giant tortoises at the Charles Darwin Research Station. The world's only known swimming iguanas also live here. The primary language spoken among residents is Spanish.
---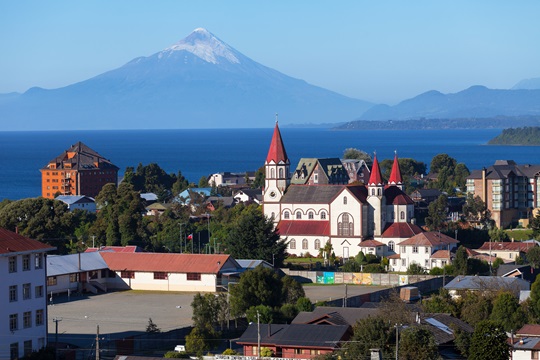 Chile and Argentina
From sophisticated culture to epic scenery, Chile and Argentina showcase South America at its finest. When stopping in this area of the world, you'll enjoy sweeping views of the continent's famous Andean peaks.
Chile borders Peru and has one of the longest coastlines in the world. It boasts being home to five UNESCO World Heritage sites. The Osorno Volcano — a surreal peak that rises overhead — is also found here. Darwin caught sight of and wrote about this massive natural wonder erupting when he was en route to the Galapagos Islands.
Located alongside Chile is Argentina. This large country offers beautiful lakes, massive peaks, and wide open grasslands, which provides plenty of sustenance for Argentina's prized beef industry. Culinary-wise, the country is also known for its award-winning wines produced among the rolling hills of the countryside. Discover the latest vintages in the serene city of Mendoza before travelling to Bariloche to indulge in some of the most decadent chocolate you'll taste. And finally, when visiting Argentina, you must either learn to dance or watch the Tango. You'll find this well-known dance everywhere, including in Buenos Aires, the "Paris of South America."
---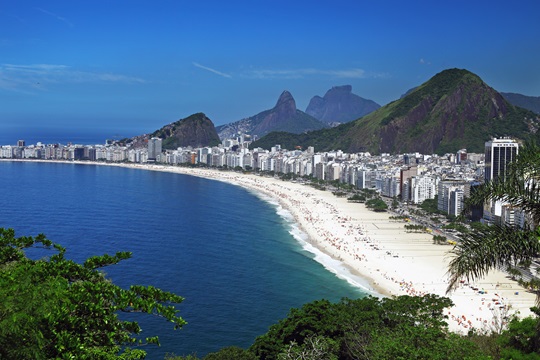 Brazil
Big. Exciting. And home to an incredibly diverse population. Put this place on your must-see list! One of its most popular cities to visit is Rio de Janeiro, the cultural capital of Brazil known best for its world-famous "Rio Carnival." Held annually before Lent, the Rio Carnival is famous for its flamboyant costumes, rhythmic music, great cuisine, and friendly people. Perhaps you're familiar with "The Girl from Ipanema"? The beach that inspired this song remains as beautiful as ever, so you'll want time for a slow stroll to soak up the sunshine and waves. Brazil's largest city is Sao Paulo with 10.9 million residents, and Portuguese is spoken throughout the country. Magnificent views, beautiful beaches, and a rich cultural scene — Brazil has it all.
---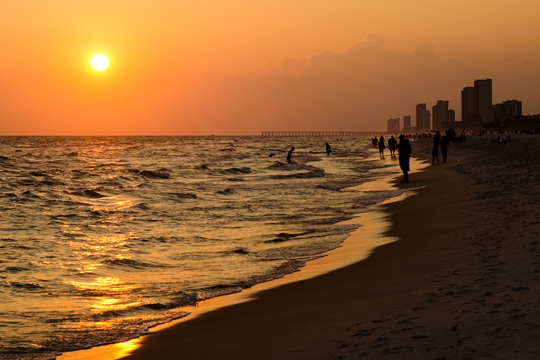 Panama
This narrow section of Central America is definitely worth the visit and provides yet another reason why this region continues to be a hot destination for travellers of all ages. It's so much more than its eponymous canal built in 1903. Panama boasts a thriving textile industry and exports seafood, coffee, and bananas worldwide. The tropical climate promises an average daytime temperature of 81°F (27°C). The country is covered primarily with thick rainforest centred at the city of Gamboa. Did you know that close to 10,000 species of flowering plants grow here? Among them, named "Holy Ghost Orchid," is the national flower of the country. Birds, mammals, fish, reptiles and a diverse animal population thrive here. They are truly something to behold.
---
In short, South and Central America provide a special kind of aesthetic beauty, the likes of which need to be experienced to be believed.
------------
This article was brought to you by Collette. If you've been inspired to travel to the stunning places above, Collette offers guided tours to all of them. For more information, visit our website.