Himani Ediriweera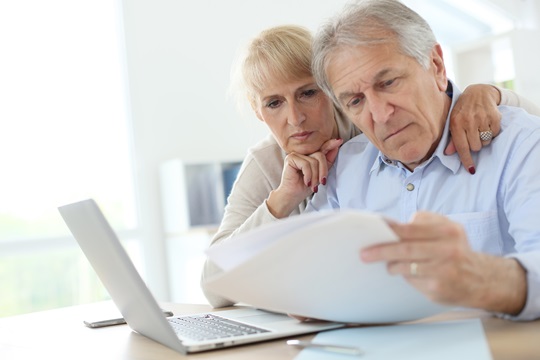 Filing taxes can be a daunting experience, but the Canada Revenue Agency (CRA) has simplified the process with a fast and easy way to file and manage your taxes. Through the CRA's online services, you can securely file your taxes, make a payment or even check the status of your return. Plus with the direct deposit option, you can get your refund much more quickly!
Filing taxes online is a benefit available to most Canadians. And, the user-friendly software is welcoming even to those who might find technology a little intimidating.
 
Why File Online?
You'll receive your refund faster: within two weeks or eight days if you signed up for direct deposit. For income tax filed by paper, the average wait time to receive a refund is four to six weeks.
It's simple: Using the CRA-certified software is as easy as entering your amounts. The CRA does the calculations for you. In addition, provincial and territorial tax returns are filed as schedules and included with your federal return.
It's free: You can select one of the many free CRA-certified programs. If you'd rather, there are other programs you can purchase for a nominal fee.
It's completely secure: The CRA uses the same security measures used by your bank. It's 100% safe.
It doesn't increase your chances of an audit: Do you send receipts with your taxes, hoping the probability of an audit will be reduced? Sending receipts has no impact on what files are selected for audit. Always save your receipts, in case the CRA wants to see them.
 
Preparing to file online      
Before you start the process, make sure you have your receipts, T4 slips and any other records you need to prepare your taxes. In addition to that, all you need is your Social Insurance Number and date of birth. What you don't need is a calculator — CRA-certified software does all the calculations for you.
 
Using CRA-certified software     
Tax returns must be prepared using CRA-certified software or web applications that will securely and seamlessly guide your preparation. You can download free desktop programs for Windows or Mac, use an online product or download an app for your mobile device. If Assisted Technology compatible programs are required — accessible to those who need screen readers or magnification software — look for an AT next to the product information.
 
Completing your return
Once you are finished, the software will confidentially submit your file to the CRA. Once this happens, you will, within seconds, receive a confirmation number from the CRA. Make sure you keep this number in case the CRA needs to contact you with queries. Once assessed, you will receive a notification in the mail.
 
Taking advantage of My Account
My Account lets you view your income tax, benefits information and payouts, and manage your taxes online. This is where you can find a detailed status of your return, notice of assessment or reassessment. You can also view benefits and credits, or update your personal information like marital status, address and phone number.
Before you start, watch this CRA video that will guide you through the filing process. And, if you need any assistance, the CRA's e-Services Helpdesk is on call to help you out.