Himani Ediriweera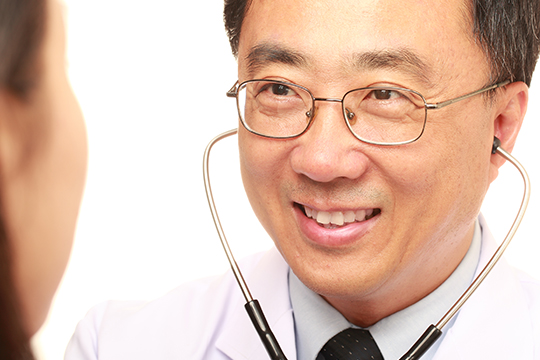 How can you make health expenses less painful?
When it comes to tax season, many people overlook some cost-saving claims that could come at the expense of a valuable refund. Medical expenses and private health care premiums can reduce your taxable income.
 
Medical expenses
Saving all those medical receipts might seem daunting, but every bill adds to your advantage.
You can claim medical expenses paid over 12 consecutive months that end in the current tax year. 
Tax credits apply to many medical expenses. These include prescription drugs and medicines, moving expenses for those with limited mobility, air conditioners for people with chronic conditions, gluten-free products for those with celiac disease and even medical marijuana.
But some medical expenses don't qualify. These items include supplements; health programs; organic food; cosmetic surgery like dental, hair replacement, filler injections and liposuction; personal response systems; and provincial and territorial health plans.
 
How much can you claim?
The government will deduct the lesser of 3% of your net income or $2,171 when calculating your medical expense claim. On line 330, you can claim your eligible medical expenses — less the deduction — for you, your spouse, common-law partner and dependants.
 
Medical expenses for dependants
Dependants include children or grandchildren born before 1996, parents, grandparents, siblings, aunts, uncles, nieces and nephews who were residents of Canada in the 12 months you are claiming. The same deductions — the lesser of $2,171 or 3% of your net income — apply to the eligible medical expenses of your dependant.
 
Health care premiums
What some people don't know is that premiums made to a private health services plan, like extended health benefits or a dental plan, can be claimed. So if you're a retiree who pays for health care through deductions, you'll want to fill in Box 135 of your T4. This includes payments made to the Public Service Health Care Plan (PSHCP), which is considered a private plan and not provincial or territorial. Health care premiums paid by your employer — not by you — are not eligible. Also, publicly funded health care plans offered by the provinces or territories, such as Ontario Health Insurance Plan, Manitoba Health, Yukon Territorial Insurance Committee or Medical Services Plan of B.C. do not qualify.
 
Disability Tax Credit
The Disability Tax Credit is a standalone credit and does not fall under Medical Expenses. To claim expenses eligible under the Disability Tax Credit, you must first submit a Disability Tax Credit certificate to the government. This form needs to be completed by a qualified practitioner. The disability credit is a non-refundable tax credit that provides some financial relief by reducing taxable income for those with severe impairments. If eligible for the credit, you can claim up to $7,766.
 
Medical benefits are among the many credits that will help reduce your federal taxes. Claiming these expenses will help make health care expenses less painful.