Himani Ediriweera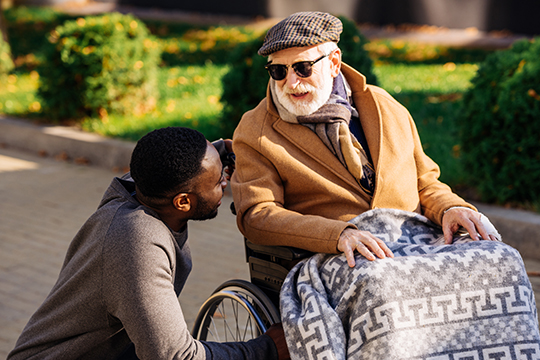 If you could do anything to secure the financial future of your disabled children or grandchildren, would you? Providing for disabled dependants is crucial if you want to ensure their quality of life once you are no longer able to provide the care they need. Estate planning will have a significant impact on the future of your loved ones. With careful planning, you'll be able to leave a financial gift to help your disabled dependants retain the lifestyle they know once you are gone.
 
How can you help?
A number of federal and provincial benefits, or even private plans, can be purchased through your employer for qualifying disabled individuals. When you include these benefits in your estate plan, you can have that peace of mind knowing your dependent loved ones will be cared for when you die.
 
How does the Registered Disability Savings Plan (RDSP) work?
Through the Registered Disability Savings Plan (RDSP), you can save, long-term, for the financial future of a person who is mentally or physically impaired. Each year you can contribute as much as you want to an RDSP — to a lifetime limit of $200,000. You might also qualify for government grants and bonds to support your savings.
Contributions to an RDSP are not tax-deductible and can be made until the beneficiary turns 59 years of age. It's important to remember an RDSP is intended for long-term savings. If you make a withdrawal and received grants or bonds, you must repay all or some of the grants and the bonds that have been in the RDSP for less than 10 years.  
To qualify for the RDSP, the beneficiary must also be eligible for the Disability Tax Credit (DTC), which provides some tax relief for disabled people who qualify.
 
What are some other ways of providing for disabled dependents?
Inheritance: Income paid out is taxed. If the inheritance exceeds the maximum threshold for benefits, the beneficiary might lose some or all government benefits.
Trusts: If you include a trust in your estate plan, your disabled beneficiary might still be entitled to federal and provincial benefits.
Registered Retirement Savings Plan (RRSP) or Registered Retirement Income Fund (RRIF): If you have an RRSP or RRIF, you can minimize the income tax payable by your estate. Tax-deferred rollovers may be available if your beneficiary is your partner or a dependent disabled child or grandchild. 
 
Who should act on my behalf when I no longer can?
In addition to planning the financial future of your disabled child or grandchild, make sure you name a reliable person to act on his or her behalf when you no longer can. There are a few other things you must consider:
Where will he or she live?
How much is required to financially support these living accommodations?
Who will manage his or her property?
Who will be his or her decision-maker?
 
Where can I get more information?
It's important to develop a plan based on provincial or territorial regulations and laws — these vary according to your area of residence. It's always best to seek advice from an expert to create a plan that is most beneficial to your dependent loved ones. 
Employment and Social Development Canada offers information on establishing an RDSP. Its website has a series of short videos that explain the process of opening, growing and withdrawing from a plan.