Women are at the centre of many decisions for their loved ones, from deciding what to eat to scheduling busy lives to determining when it's time to see the doctor. That's why we call women the "Heart Keepers."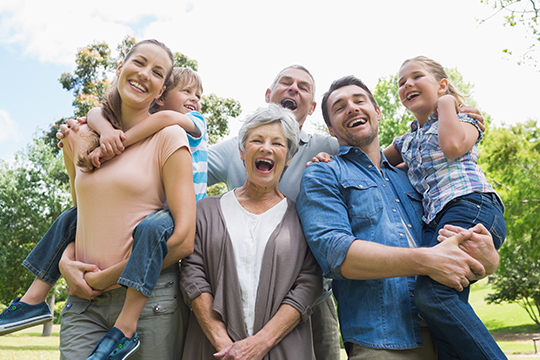 Lannie, 65, has struggled with her weight for many years while working and caring for a family. "Although I'm never sick and I exercise daily, both my blood pressure and cholesterol are controlled by medication." She is a Heart Keeper because every day she has the power to improve her own heart health and that of her children, partner and parents. 
Her family doctor encouraged her to participate in a heart disease prevention program, and now she's more aware of her food choices. "The great news is that I have begun to lose the weight I need to by eating a much more balanced diet. I still have a way to go, but I'm encouraged and motivated by the changes I've made so far."
Even if you're the only one in your family making changes at first, you can lead by example. A national survey among Canadian women found that the female of the family holds up to 65% of the influence over her family's heart health behaviours.
"For all Heart Keepers, the best way to take care of your family is by taking care of yourself first," said Sue Perron of the Canadian Women's Heart Health Centre at the University of Ottawa Heart Institute. "Women as mothers tend to feel guilty when they aren't spending time taking care of their family. But rest assured, you are not being selfish, because by putting your own health first, you're actually increasing the likelihood that you'll be around to take care of your loved ones for years and years to come."
 
Know, understand, act
So where do you begin? The answer is to know, understand and act.
"Know your risk factors for heart disease; knowledge really is power," she explained. Inform yourself, and ask your doctor. For example, you may have a family history or be on medication to treat high blood pressure or cholesterol.
Understand what those risks mean and how you can control them. What is your blood pressure? How can you reduce your stress?
And most importantly, act: Take action and engage in healthy behaviours to minimize your risk. Talk about it, start the conversation and increase awareness.
The Canadian Women's Heart Health Centre has information and tools to help women protect themselves and their family from heart disease. Remember, being a Heart Keeper is more than just taking care of your family — it's leading by example.
You can find Lannie's story and information on risk factors at the Canadian Women's Heart Health Centre.
This article is brought to you by the University of Ottawa Heart Institute, Canada's foremost heart health centre dedicated to understanding, treating and preventing heart disease. Support our search for a cure at donate.ottawaheart.ca/nafr